Spotlight on 'Daggers Drawn' actor Ricky Herrera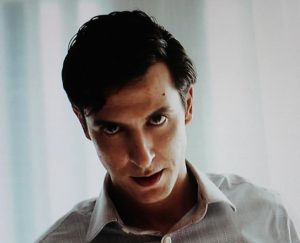 The short film Daggers Drawn is part of the 9 p.m. "Hottest Indie Film Block" on Saturday, May 21. The film stars Gley Viera as Ana and Ricky Herrera as Michael.
Film and television actor Ricky Herrera is a first generation Cuban-American from Miami Florida. He began acting in independent films and local stage productions before relocating to London to study at the Royal Academy of Dramatic Arts.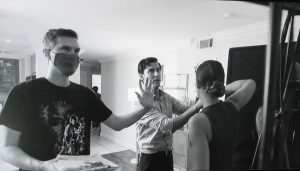 After finishing the program, Ricky relocated to New York City where he attended the Upright Citizens Brigade (UCB) for improv from 2018-2019. Most recently Ricky has been studying with Howard Fine of Howard Fine acting studio.
Besides Michael in Daggers Drawn, Ricky's film credits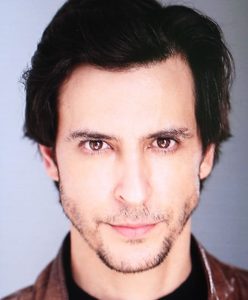 include the roles of Robert in the short film Drifting Apart (announced), Flac0 in the short Wolves (post-production), Hotel Guest in the television series Rap Sh*t (Episode #1.8, post-production), The Man in God, Is That You? (2022), Kyran in the TV Series The Hunted: NYCSS (Chapter 6: #Blessed (2021) and Chapter 5: Run (2021)), Jeremy in Ascension (2021), George in the short The Promise (2021), Jeffery Nelson in Appetite for Sin (2021), Charlie in the short film Water (2021), Grady in the TV short Wendy/Gigi (2020), Christian in the short film Couriers (2020), John in the short Ravish (2019), Al Bodnar in the TV documentary series Shattered (The Green Light (2019)),
Customer in the short (t)here (2019), Server in the TV Series Shift Drinks (Automation (2019)), Eric in the short film A Moment in Time (2019), Tommy Durden in the short Proximity (2019), a passenger in the short Saturday Night (2018), Colin in the TV short series What's More Important? (Getting an Identity (2018)) and Daniel in Cli-Che: The Film (2017).
May 7, 2022