AGAIN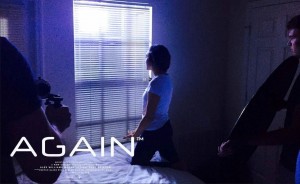 One of the most popular and well-attended Shorts Blocks screened by this year's Fort Myers Film Festival was #8. That's should come as no surprise as it featured films made by local filmmakers and starring local talent. One of the shorts included in this block was AGAIN, a submission from Mitch Glass.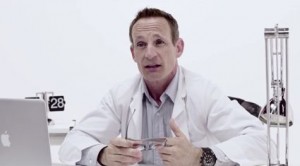 Mitch was raised in Naples and went to Florida SouthWestern State College until a job opened at the Naples Daily News, where he worked for two years. Then he left for L.A. to concentrate on filmmaking. AGAIN is his third short film.
His first, titled Gary, was juried into the Naples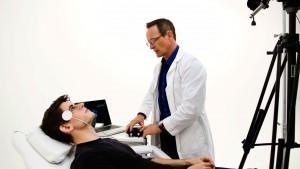 International Film Festival, as was his second, "something a little more upbeat" called Stuck, which tells the story of a young woman who locks her keys in her car. As luck would have it, her car happens to be blocking two cars that belong to a couple who has just broken up during dinner. You can guess what happens from there.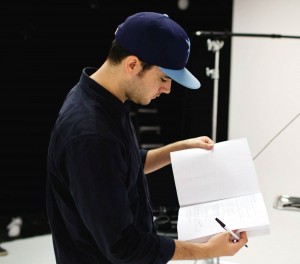 With AGAIN, Glass ventures into the realm of sci-fi. The premise is fascinating. A doctor develops a technique which allows people to travel in their mind back in time to relive targeted experiences. Some are positive. Some are negative. Some are just simply less painful when experienced all over again.
"The director has moved on from the average ordinary lives we all live and turned his attention to science fiction," wrote Slash Film of AGAIN. "I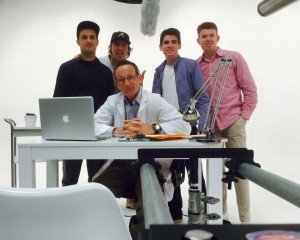 don't know what it is about small budget sci-fi, but there's a lot to be said about those who want to take on the kind of thing that would have been treasured on something [like] The Twilight Zone and turning it into a compelling narrative."
So far, Glass has gotten extremely favorable reaction to his spellbinding 22-minute film, which won Best Florida Film in February at the inaugural Bonita Springs International Film Festival and has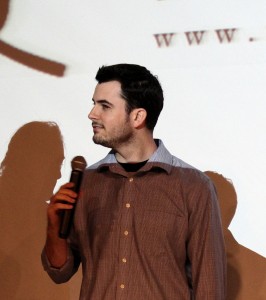 been juried into the Sarasota Film Festival and the Sunscreen Film Festival. The response from the SRO crowd who watched the short last night was enthusiastic, and it will be interesting to see if Glass can garner further accolades at tonight's Fort Myers Film Festival champagne dessert and awards gala at the Broadway Palm Dinner Theater.
Related Fort Myers Film Festival Articles.