September T.G.I.M. singer, songwriter and celebrity judge, Julia DeTomaso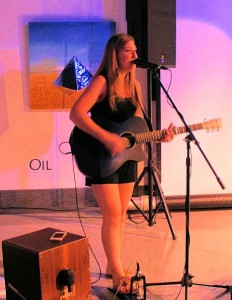 Julia DeTomaso is one talented 16-year-old. Not only did she entertain the Davis Art Center crowd who braved the weather to attend Monday night's T.G.I.M. screenings, she also served as one of the night's celebrity judges. In the former capacity, she showcased her formidable vocal talents and guitar playing. In the latter capacity, she displayed keen insights and a quirky sense of humor, to the delight of the FMff audience. ("I think the baby could've been better," she quipped when discussing a 7-minute Australian film in which a 16-year-old girl is her baby brother's only chance of surviving their drugging-and-clubbing neglectful mum.)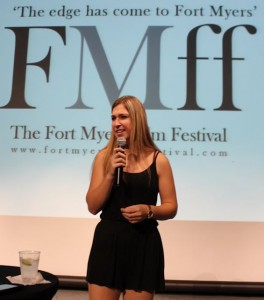 DeTomaso is a Southwest Florida native who has managed to capture the hearts of listeners around the globe. She aspires to be a successful singer, songwriter and performer. She developed her unique musical style and local fan base while writing songs and playing hundreds of Southwest Florida shows with her band, Official Outcome, from January of 2013 through March of 2016, when she launched her solo career channeling all of her passions into her life-long dream.
Last month, she released self-titled EP, "Official Outcome,"which can be found on iTunes and Amazon.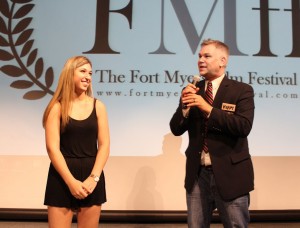 Julia's song, "So In Love" has received air play on The Call FM, and the associated music video was featured via global streaming on Talent Watch TV. She is currently creating new music with an international team of Sony producers and writers while continuing to hone her musical skills and further her education at Florida Gulf Coast University.
Stay updated on all things Julia at: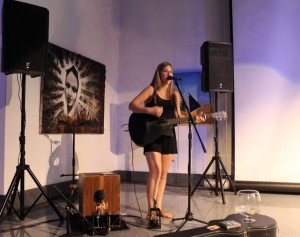 Related Posts: