Fort Myers Film Festival pays tribute to International Women's Day with 'Invisible Point'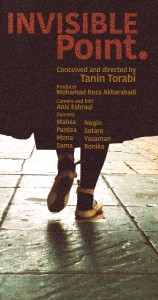 Without fanfare or comment, the 7th Annual Fort Myers Film Festival paid homage tonight to International Women's Day. Hosts Eric Raddatz and Melissa Tschari DeHaven did so with subtlety and aplomb by opening the five-day film frenzy with an unbearably elegant and affecting 5-minute Iranian short that features an endearing little girl and six women who are forced to practice ballet under a tent in a hidden valley far from town because in Iran, dance is considered sinful and is therefore prohibited. Invisible Point is a powerful metaphorical statement about women's struggle to find their voice, express themselves creatively and attain equality in a male-dominated world.
International Women's Day has been celebrated every March 8 since 1909. In its present form, IWD is a time to reflect on past triumphs and celebrate acts of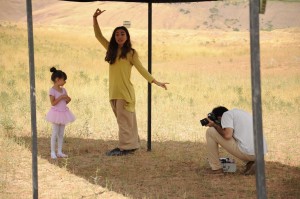 courage and determination by ordinary women who have played an extraordinary role in the history of their countries and communities. It is also a time to take stock of how far women have yet to go in order to attain true gender equality and empowerment.
"Women's rights are human rights," Hillary Clinton famously declared during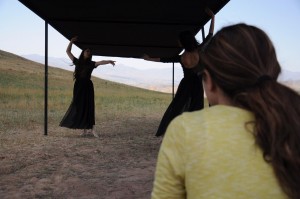 a speech she made in Beijing, China while First Lady. But in truth, women's rights are defined and delimited by male leaders, legislators and judges – even in the United States. And in the estimation of UN Secretary-General António Guterres, the progress women have made across the globe is under attack during the troubling times in which we presently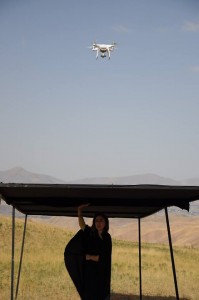 find ourselves.
"[A]s our world becomes more unpredictable and chaotic, the rights of women and girls are being reduced, restricted and reversed," Secretary-General Guterres warned during the lead up to this year's observance of International Women's Day. Then, as though he were reviewing Invisible Point, the Secretary-General soberly added, "Empowering women and girls is the only way to protect their rights and make sure they can realize their full potential. Historic imbalances in power relations between men and women, exacerbated by growing inequalities within and between societies and countries, are leading to greater discrimination against women and girls. Around the world, tradition, cultural values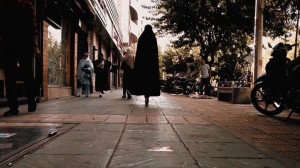 and religion are being misused to curtail women's rights, to entrench sexism and defend misogynistic practices."
The United Nations has set some ambitious targets to reverse these alarming trends:
By 2030, ensure that all girls and boys complete free, equitable and quality primary and secondary education leading to relevant and effective learning outcomes.
By 2030, ensure that all girls and boys have access to quality early childhood development, care and preprimary education so that they are ready for primary education.

End all forms of discrimination against all women and girls everywhere.

Eliminate all forms of violence against all women and girls in the public and private spheres, including trafficking and sexual and other types of exploitation.
"On International Women's Day, let us all pledge to do everything we can to overcome entrenched prejudice, support engagement and activism, and promote gender equality and women's empowerment," Secretary-General Guterres urges. But in the trenches, that often entails physical and financial risk. It takes courage to hold male employers and co-workers accountable for sexual harassment and wage inequality. It takes incomprehensible bravery to walk out rather than submit to domestic violence and abuse. It requires heroism to disobey cultural rules and religious canons that operate to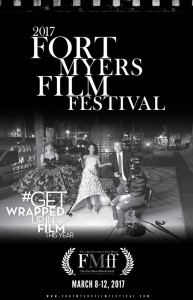 make women subservient to men. And where does a woman find such reserves of courage, bravery and heroism when institutional sexism, pervasive misogyny and the absence of empowering role models rob her of self-esteem and self-worth from the time she is an innocent child?
But courage, bravery and heroism don't always require manning a barricade or risking a sniper's bullet as the women of Kiev did in Women of Maidan. Sometimes, it's simply a matter of uttering an affirmation or taking a subtle, almost invisible step toward greater self-worth. And that's what made the ending tonight of Invisible Point so emblematic and poignant. In the final scene, one of the dancers shown earlier in the film appears on a crowded public street back in town dressed in a burqa and ballet slippers. Suddenly, she stops, raises up on her toes en pointe, before continuing on her way. Some might view the act as fantastic and fanciful, as a powerful act of bravery in a male-centric repressive culture where the law prohibits women from dancing in public, co-ed dancing and flesh-baring costumes. But boiled down to its purest essence, what this dancer did by standing ever so briefly en point is to affirm to herself that beneath her culturally-imposed burqa-clad façade was a passionate ballerina waiting for release in the Iranian sunshine against a backdrop of soaring mountains. And that made her more than equal. It made her empowered and free.
So kudos to Eric Raddatz and Melissa Tschari DeHaven on opening tonight's film festival with a powerfully poignant homage to International Women's Day. Sometimes the less said, the more powerful the message, and that's not only true of Invisible Point, but Raddatz and DeHaven as well.
Invisible Point (ya gotta love the title) is directed by Tanin Torabi, who also served as choreographer, and stars Mona Ashtari, Pantea Salour, Mahsa Akbarabadi, Sama Shams, Setareh Pouraghajan, Yasaman Mohammadi and Negin Soltanzadeh, with cinematography by Anis Eshraghi.
March 8, 2017.
RELATED POSTS.