Winners in seven categories announced by Fort Myers Film Festival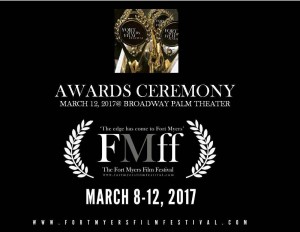 The Fort Myers Film Festival concluded with an exciting champagne and dessert awards ceremony held Sunday night at the Broadway Palm Dinner Theatre. Winners were named in seven categories, and they are:
Best Documentary: "Women of Maidan" by Olha Onyshko
Women of Maidan portrays the critical role that f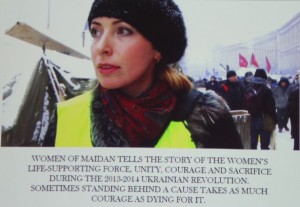 emales have played and continue to play in the Ukrainian struggle for democracy and freedom. Through moving interviews and scenes that reveal the depth of Ukrainians' desire for freedom, Women of Maidan shines a light on the emotions, empathy, and steely resolve of the heroic women who supported a movement that began as a student protest in the Fall of 2013 and became known as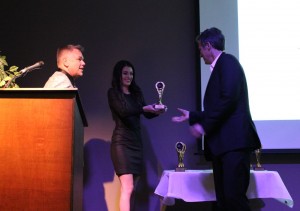 the "Revolution of Dignity."
Best Feature: "Good Bones" by Tim Bohn
Danny O'Brien dedicates one last summer to his family's Hamptons real estate company, and to his father Joe's seemingly obsolete values: poetry, integrity and community.
Best Short: "Horseshoe Theory" by Joe Toronto
A weapons deal between a white supremacist and a member of the Islamic State blossoms into more.
Best Short Short: "Invisible Point" by Tanin Torabi
Dance is prohibited in Iran. While it is regarded a sin, many dance nonetheless with passion far from the scrutiny of watchful eyes.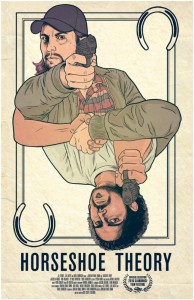 Best Local Film: "Paradise Reef" by John Scoular
This documentary film follows a visionary's quest to secure BP disaster funds, rally community support, and deploy 18,000 tons of concrete to create 36 artificial reefs along Florida's Paradise Coast.
Best Student Film: "641 Muriel Court" by Kyle Jones
A documentary film recounting the chilling unsolved triple-murder of the Sims family that has haunted Tallahassee, Florida since 1966.
Audience Favorite: "Three Wishes" by Curtis Collins
Three friends stranded on an island discover an artifact that grants them
each a wish.
The Fort Myers Film Festival is an intelligent independent filmmaker's preferred event that creates, unites and showcases the finest artistic cinematic works. The Fort Myers Film Festival is known for world-class swagger and support of local filmmakers. The festival offers 'the most vibrant intellectual and edgy crowd to grace Lee County—ever.'
Now in its seventh year, the Fort Myers Film Festival features dozens of local filmmakers, while programming the best films from all over the world. It is a must attend for cineastes living in Lee, Collier and Charlotte counties who love indie film and film festivals.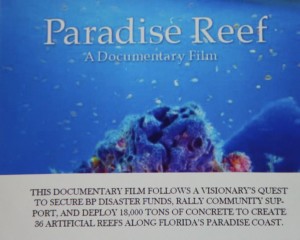 Next year's dates will be determined soon. Keep up with all of FMff's events, films, videos and interactions on their website! Cheers, FMFF.
March 14, 2017.
RELATED POSTS.