Why you should see 'Women of Maidan'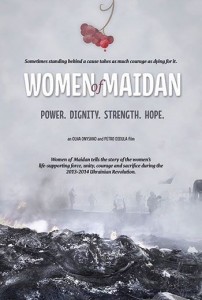 At 6:00 on Thursday, the Fort Myers Film Festival screens a 66-minute U.S. made documentary titled Women of Maidan. The film portrays the critical role that females have played and continue to play in the Ukrainian struggle for democracy and freedom. Through moving interviews and scenes that reveal the depth of Ukrainians' desire for freedom, Women of Maidan shines a light on the emotions, empathy, and steely resolve of the heroic women who supported a movement that began as a student protest in the Fall of 2013 and became known as the "Revolution of Dignity."
It all started when Ukraine's president, Viktor Yanukovych, rejected a far-reaching accord with the European Union in November of 2013 in f
avor of stronger ties with Russia. Outraged, thousands of people poured into central Kiev to voice their opposition to Yanukovych's actions. For months, they occupied Independence Square, known as Maidan, protesting that Yanukovych was serving the interests of Moscow and his own inner circle rather than their country.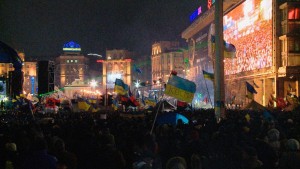 Opposition leaders emerged and began negotiations with Yanukovych, but the protestors grew frustrated and angry over the lack of any real progress. Meanwhile, Yanukovych's police units began a campaign of violence directed against the protesters. After police entered the square and beat protesters, the atmosphere quickly escalated to
the level of street battles. That's when the women of Kiev decided they needed to take action to prevent Ukraine from being dragged into a civil war.
Led by Dr. Olga Bobomolets, they launched the Paramedics of Maiden initiative that provided make-shift clinics where protesters could receive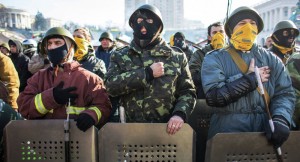 medical treatment for injuries and illnesses. Singer/musician/activist Ruslana Lyzhychko organized a Legal Initiative. Kitchens popped up with supplies and food to feed the protestors. And mothers stood between protestors and police holding signs that read "Our children are on both sides of the barricades."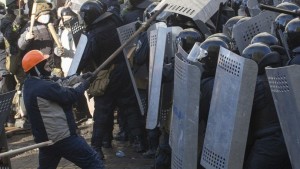 But Yanukovych and his special police were not done. Video showed police snipers targeting protesters. Other protesters began to mysteriously disappear. Between February 18 and February 20, 2014, 88 people were killed in 48 hours.
In response to the kidnappings, one young woman established a hotline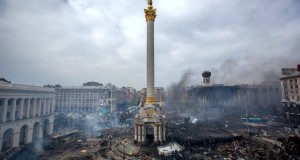 called Maidan SOS. Others formed the Guards of the Hospitals, a huge group of women who stood watch in shifts to protect wounded protestors from being kidnapped from hospitals, tortured and killed by President Yanukovych's personal police. Other initiatives found and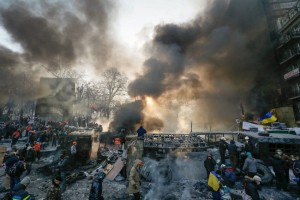 coordinated free medical treatment abroad for wounded protestors and even smuggled wounded protestors out of the country for medical treatment. And when the Yanukovych government started to use snipers and the first killings took place on Maidan, women created a "Bullet Proof Vest Making" initiative, where dressmakers from the fashion industry, prestigious boutiques and costume makers from the National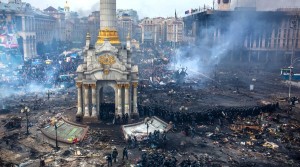 Opera came together to make bullet proof vests.
Ultimately, Yanukovych fled and was formally removed from office by the Ukrainian Parliament. But the protesters' euphoria soon turned to crisis as Crimea was annexed by Russia and pro-Russian protests broke out in eastern Ukrainian cities.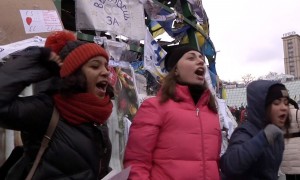 As the protests continued, women organized themselves into "companies" of one hundred to carry out more dangerous tasks. Starting with the first day of Russian occupation and hybrid war aimed to destabilize the situation in cities like Odessa, Kharkiv, and Mariupol, women were among the first to try to prevent the conflict. By networking,
they were able to equip and support the so-called "Units of Self Defense."
In mid-April, Kiev authorities started an anti-terrorist operation against the separatists. The rebels held their own pseudo-referendums and declared independence in both regions. Russia stirred the conflict by sending its own forces and military hardware to bolster the separatists (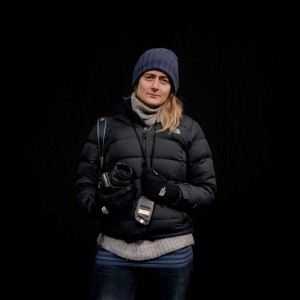 although it officially denied involvement, insisting that any Russians fighting there were "volunteers").
When war erupted in the East, women used their network to equip the Ukrainian Army and volunteer battalions. They provided food and supplies to the soldiers, medical support to the wounded, facilitated the evacuation of civilians, cared for the orphans and refugees, and transported the fallen home. Many women joined the armed forces to fight as soldiers.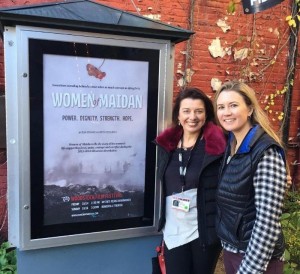 Women of Maidan chronicles all of these efforts, and much more. But more expansively, the documentary is a call for women to awaken, to see the power in their collective wisdom and strength: a power strong enough to overcome oppression from any ruthless regime. May the sacrifices and achievements of the Women of Maidan inspire you to build a new world providing dignity and prosperity for all.
Women of Maidan is directed by Olha Onyshko.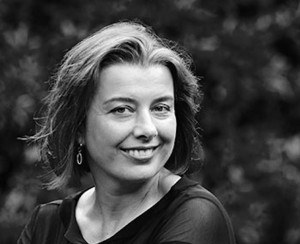 March 7, 2017.
RELATED POSTS.