Film and event schedule for Friday, April 8 – Lee County Alliance for the Arts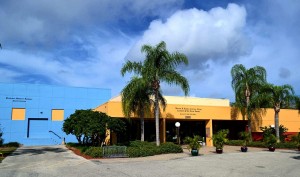 On Friday, April 8, the Fort Myers Film Festival screens a host of shorts, features and documentaries at three separate venues, the Sidney & Berne Davis Art Center, the Lee County Alliance for the Arts and the downtown Fort Myers Library. Here's what you will see at the Lee County Alliance for the Arts: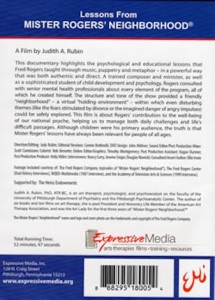 10 a.m. Lessons from Mister Rogers' Neighborhood (53m, U S A) Powerful content — organized in a musical way — illustrates how Rogers communicated important psychological concepts through playful, heart-centered songs. [Documentary: Fred Rogers]
11 a.m. PAPA (90m, U S A) For more than 30 years, portly old men with beards descend into Key West, Florida to compete in the Ernest 'Papa' Hemingway Look-alike Contest. dir. by Shane Eason [Documentaries: Key West; Florida; Ernest Hemingway; Look-alike]
12:30 p.m. Buried Above Ground (77m, U S A) An inspirational journey with three people trying to recover from the negative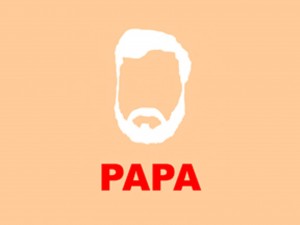 symptoms of post-traumatic stress disorder (PTSD) – Luis, an Iraq War veteran, along with his service dog Tuesday; Erundina, a survivor of child abuse and domestic violence; and Ashley, an evacuee from Hurricane Katrina. Buried Above Ground explores its subjects' lives over six years, gaining access to their home life, therapy sessions, and communities as they try to unburden themselves from the crippling lock of their past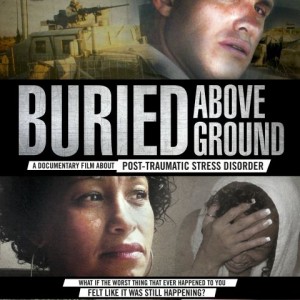 traumas. The personal battles fought by Luis, Ashley and Erundina illuminate a global health condition affecting 450 million people worldwide that is misunderstood, underreported and often left untreated. dir. by Ben Selkow [Documentaries: PTSD; Disability; Mature/Adult]
2:00 p.m. SHORTS BLOCK # 11 
An Exercise in Style (14m, U S A) A guy goes for a girl and gets thwarted by her boyfriend, shot in five different film styles. dir. by Anthony Arnone [Student: Film Styles]
Remember When (22m, U S A) A short film dealing with a heart-breaking dilemma faced by an Alzheimer's caregiver. dir. by Swati Srivastava [Shorts: Disability, Women, Senior, Drama]
Twin Falls (13m, U S A) A young boy goes on an adventure into the woods to escape the pressures of growing up–blurring the line between his fantasy and his reality. dir. by Nathan Hippenmeyer [Shorts: Comedy, Drama, Fantasy]
3:00 p.m. SHORTS BLOCK #12
Helio (20m, U S A) A sci-fi noir set in a dystopian underground city on the eve of a revolution. dir. by Teddy Cecil [Shorts: Film Noir, Thriller, Science Fiction, Action]
Two Kinds of People (4m, U S A) There are two kinds of people, those that read the logline and those that don't. A love story. sub. by Quincy Perkins [Short Shorts: Comedy; Romance]
The Tugboat Captain's Ball (13m, U S A) Courage comes in all sizes: A lonely, enigmatic young woman persistently flirts with the most handsome man at the Ball. dir. by Rick A Moore [Shorts: Comedy, Drama, Romance]
Val-en-tina (10m, U S A) When a high profile politician makes a controversial speech on immigration reform, he soon finds himself in hot water with his Mexican-American mistress and awakens a dark entity that, until now, has walked undisturbed alongside her. dir. by Araeia Robinson [Shorts: Hispanic, Latino, Women, Mature/Adult]
Autumn Leaves (4m, Iran) Autumn Leaves" is about little girl who is going to school and something happens. dir. by Saman Hosseinpuor [Short Shorts: Student Film, Children, Youth]
4:00 p.m. SHORTS BLOCK #13
Artspeak (16m, Italy, U S A) The use of 'Artspeak', the often incomprehensible language used by many curators, writers, critics, and other art insiders, has alienated a great swath of the art-viewing public. The film follows New York artist Bill Claps discovering everyday people's thoughts and feelings about contemporary art as he develops a video installation and a series of artworks that comment on the phenomena of Artspeak. The film follows Claps at work in his studio, in the streets, galleries and art fairs of New York, and through several countries in Europe. dir. by Bill Claps [Shorts: Arts; Biography; Bill Claps; Art Fairs]
The Poem of a Memory (5m, U S A) A despairing and heartsick woman faces reality after losing the most important thing in her life. dir. by Cristhian Andrews [Short Shorts: Drama]
In Progress (10m, U S A) In Progress is a short film about 3 strangers who come together to rob a bank, hoping to mend their broken lives. dir. by Eric Rippetoe [Shorts: Crime; Action; Mature]
Lost in Manboo (9m, Japan) A four-square-metre box with a screen and computer. This is what Japanese cyber-cafes offer, around the clock. Most customers just spend an hour or two here. But there are thousands who spend their lives in them. The Manboo in Tokyo has its own permanent residents: Masata and Hitomi. It is a home for them, even though they sleep on the floor. dir. by Jérôme Plan [Documentaries: Japan; Housing; Population;]
1-0 (1m, Iran) The Barber started cutting the boys hair while watching a Football game on TV. dir. by Saman Hosseinpuor [Short Shorts: Family, Comedy, Drama, Sport]
Related Articles.