Llama Nation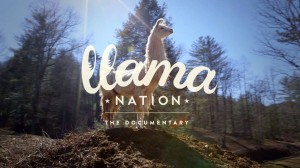 One of the films juried into this year's Fort Myers Film Festival is Llama Nation.
The film's director is Tanner Shinnick. Tanner grew up on a llamas farm in Cohutta, Georgia. As a kid, he competed in llama shows which are, like dog and horse shows, very time-consuming,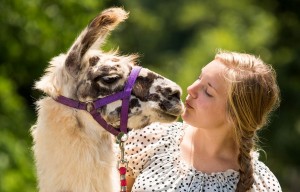 demanding and competitive affairs that involve obstacle courses and jumping. "I was absolutely terrible at it," Sninnick admits. "I think the best I ever did was eighth place."
Shinnick left Cohutta in 2010 to attend the film program at Brigham Young University-Idaho. He now works as a commercial cinematographer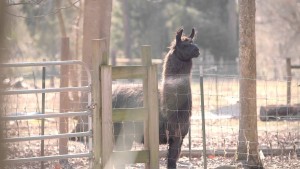 in Salt Lake City, Utah, where he lives with his wife and no llamas. When Shinnick set out to direct his first film in 2014, he knew where to find his subjects. Buoyed by a $17,000 Kickstarter campaign, he started work on a feature-length documentary exploring the uncommon existence of people who are obsessed with llamas, and ended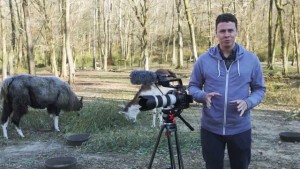 up visiting 15 states over the course of a year.
The film features a diverse lineup of llamas and their owners, but its main storyline follows two 16-year-old girls – Janessa Hall of Dobson, North Carolina, and Hunter Snow of Monroe, Georgia – who are competing against each other for a Alpaca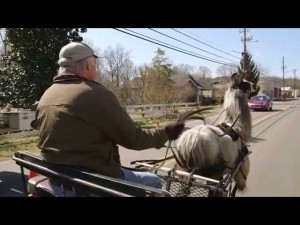 Llama Show Association national championship. While both teens are friendly toward each other, they compete hard and employ different methods for training and showing their llamas. Snow, for example, has more than 10 llamas she rotates throughout the season. Hall, by comparison, has a go-to llama, Pongo, that she's trained from a young age.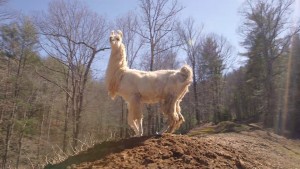 Storyline aside, Shinnick believes that his 87-minute-long documentary will resonate with audiences because of the llamas themselves. "You can't look at a llama and not have a smile on your face." They're awkward looking and funny and cool all at the same time.
Llama Nation airs at 8:00 p.m. on Friday, April 8 at the downtown Fort Myers Library.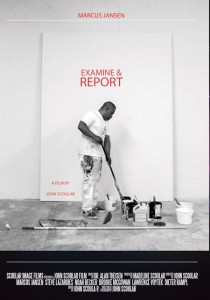 Related Articles.