Proud to Serve
Documentary taking viewers behind the scenes at Lee County Sheriff's office to premiere at FMFF April 9 at SBDAC (04-05-16)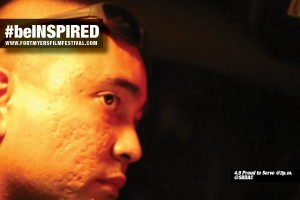 Proud to Serve [Student: Police; Community; Lee County] is a look behind the scenes into the world of Lee County law enforcement and one officer's heart and dedication. Directed by University of Tampa film student Kaitlyn Traurig, the film seeks to break through stereotypes and humanize police officers by having a local Sheriff's officer talk about his calling and its challenges and opportunities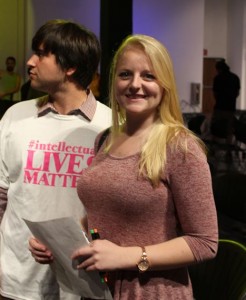 while driving around town in his squad car and answering myriad calls.
The documentary will screen Saturday, April 9 at 3 p.m. at the Sidney & Berne Davis Art Center. A special Q&A will follow. The Sidney & Berne Davis Art Center is located at 2301 First St, Fort Myers, FL 33901. All films playing at the Sidney & Berne Davis Art Center are available HERE. Tickets for all films are available at the box office the day of screening.
For a full program guide of all films playing at the Fort Myers Film Festival, head to one of the eight venues or download an electronic copy for your personal perusing on your device here.
For more information head to FMff's website, Facebook page or Twitter feed today.
_________________________________________________________
'Proud to Serve' sparks controversy and debate at last Monday's T.G.I.M. season finale (02-04-16)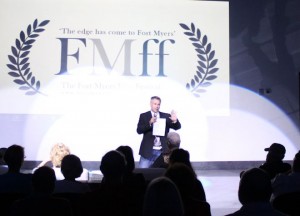 At last Monday's T.G.I.M., attendees had the chance to view a short documentary titled Proud to Serve. Produced and directed by University of Tampa film student Kaitlyn Traurig, who made the two hour drive to gauge reaction to her film.
As Kaitlyn anticipated, reaction from the judges was sharply divided. The film sought to break through stereotypes and humanize police officers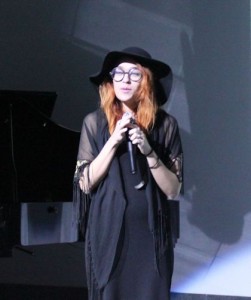 by having a local Sheriff's officer talk about his calling and its challenges and opportunities while driving around town in his squad car and answering myriad calls. But celebrity judge, actress Stella Ruiz, was having none of it, pointing to the long succession of police shootings and abuses over the past several years, in essence saying that the film was an unabashed apology for a profession that doesn't deserve the benefit of such consideration since they prejudge, profile and stereotype everyone they come into contact with themselves. So when they are stereotyped by a wary public, the police are, to borrow a cliché', hoist on their own petard.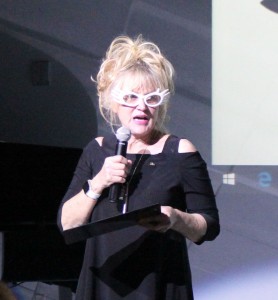 Matlacha artist and Bealls phenom Leoma Lovegrove could not have disagreed more. She applauded the film and defended the honor and integrity of the men and women of the Lee County Sheriff's office, and police officers around the country.
Entertainer and former Platters vocalist "Big Al" Holland told the stunned audience that he has found himself at the other end of a SWAT team member's rifle one time when he and a group of friends were playing guns as children only to find themselves surrounded by law enforcement as a police chopper flew overhead.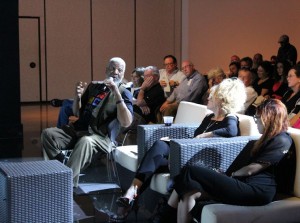 That notwithstanding, Holland expressed sympathy for the difficulties officers face daily in the discharge of their duties, stating that there are good officers and bad officers just like there are good and bad lawyers, doctors, construction workers and entertainers.
At T.G.I.M., the judges simply serve as catalysts for broader discussion by the audience, and host Eric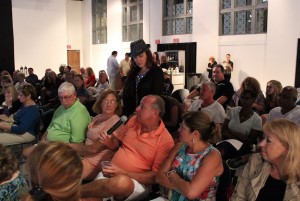 Raddatz noted in opening the film for discussion by the audience that his goal when screening any film is to prompt intellectual thought and spirited (though respectful) conversation. The film certainly achieved that goal local gallery owner Terry Tincher and a host of other audience members chiming in with their views about the police and what they'd just seen and heard. But it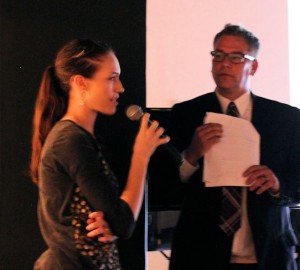 was only toward the end of the audience participation segment that anyone focused on the film itself, such as the cinematography, sound, lighting and the logistics of obtaining permission from the Sheriff's Department to make the picture, film an officer in the discharge of his duties, and accompany him into the jail and police headquarters.
On the latter subjects, Raddatz brought the neophyte filmmaker to the front of the Davis Art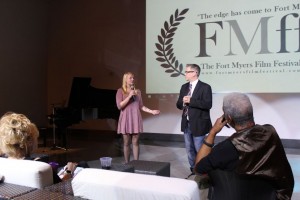 Center grand atrium to field questions and elicit even more feedback that she can process, ponder and incorporate in her next and successive filmmaking projects. In that regard, young Kaitlyn Traurig undoubtedly learned in the course of an hour more than she has in any single semester-long filmmaking class. And the audience enjoyed a bird's eye view of the logistics associates with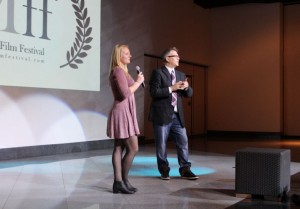 making a documentary on a subject as politically charged as police-public relations.
It remains to be seen whether the film garnered enough votes to be juried into this year's film festival, which opens April 7 with a red-carpet gala at the Barbara B. Mann Performing Arts Hall and runs through April 10. But however that outcome happens to turn out, everyone who attended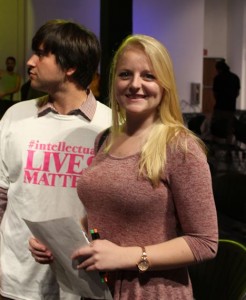 Monday's season-ending T.G.I.M. got exactly what they bargained for when they showed up and paid the small price of admission – a film that challenged them to think critically about an important social issue in the context of the art of film. It's a win-win for everyone which, after all, is the mission of the Fort Myers Film Festival in the first place. 
The Fort Myers Film Festival is an intelligent independent filmmaker's preferred event to create, unite and showcase the finest artistic cinematic works. The Fort Myers Film Festival is known for world-class swagger and support of local filmmakers. The event has featured hundreds of local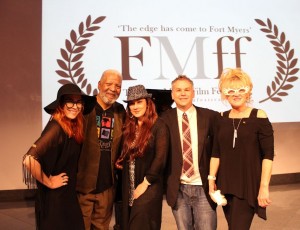 filmmakers and is a must attend for cineasts who love independent film and film festivals. The Fort Myers Film Festival was awarded the prestigious 2015 Chrysalis Award for Cultural Achievement this year. Come and see why. For more information go to www.sbdac.com, www.fortmyersfilmfestival.com and join www.facebook.com/ fortmyersfilmfestival for updates and events.