Mayor Randy Henderson to provide opening remarks at Sept. 4 T.G.I.M.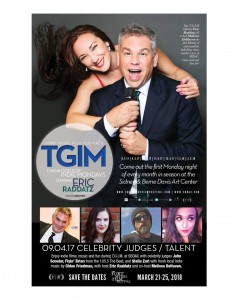 Thank God for Indie Mondays returns to the downtown Fort Myers River District on Monday, September 4. This edition of T.G.I.M. will not only feature indie films submitted from around the country and abroad for inclusion in the 8th Annual Fort Myers Film Festival next March, insightful and often humorous remarks by celebrity judges John Scoular, Flyin' Brian of 105.5 The Beat and actor/director Stella Zuri, fresh indie music from rising country/pop star Chloe Friedman and the always witty repartee of hosts Eric Raddatz and Melissa Tschari DeHaven, but an introduction by the honorable mayor of the City of Fort Myers, Randall P. Henderson, Jr.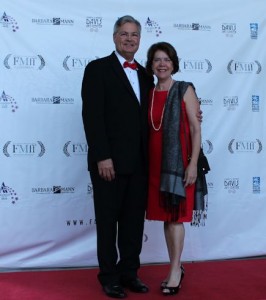 Mayor Henderson is a familiar face at Fort Myers Film Festival screenings and events. He and wife Ginny attend every FMff opening night gala. But more significantly, the mayor has worked tirelessly behind the scenes to make Fort Myers a favorable filmmaking venue.
To familiarize indie and industry filmmakers with the desirability of Fort Myers as a film location, Mayor Henderson and the City Council established the Fort Myers Film Office on October 20, 2014. Managed by the Fort Myers Community Redevelopment Agency, the Fort Myers Film Office provides filmmakers with and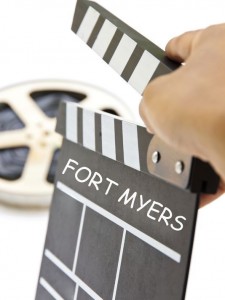 extensive location photo library, serves as a liaison with local government agencies, assists with hotel accommodations, and even helps filmmakers scout potential filming locations. Through its annual Production Guide, the FMFO provides filmmakers and their production staffs with the means to easily find local film industry businesses, professionals and resources. In fact, the Guide compiles product and service providers in 98 individual categories from accommodations, accounting and aerial providers (such as helicopters and seaplanes) to post-production editors, film colorists, wranglers and writers.
The investment is already paying off in a big way. In just the last three y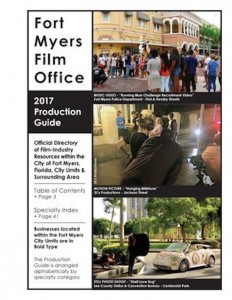 ears, Fort Myers has been chosen as the location for three motion pictures (Moment of Truth (2016), Hanging Millstone (2016) and Mea Culpa (2014), five television episodes ("Mysteries at the Museum: Edison & Ford Winter Estates" (Travel Channel, 2017), "A Place in the Sun: Fort Myers Video" (Channel 4 U.K. Real Estate Show, Dec. 2016), "The Truth is Stranger than Florida" (Investigation Discovery Network Show, 2016), "A Place in the Sun: Fort Myers Video" (Channel 4 U.K. Real Estate Show, Jan. 2016) and "Fort Myers Weekend" (C-Span3/American History TV, 2014) and half a dozen commercials and music videos.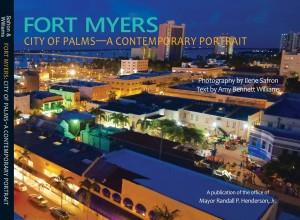 Mayor Henderson's latest initiative to promote Fort Myers is a handsome coffee table book titled Fort Myers City of Palms – A Contemporary Portrait. Containing exquisite photography by Ilene Safron and rich narrative by Amy Bennett Williams, the book highlights the life, times and people of the Fort Myers area while showcasing the region's dynamic heritage, cultural offerings, stunning environment and diverse economy.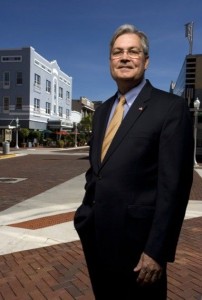 Henderson learned of the opportunity for creating the book at a recent meeting of the United States Conference of Mayors, and "it struck me as a worthy endeavor." One hundred percent of net proceeds realized from sale of the books will be assigned to Art in Public Places, a division of the City of Fort Myers, and managed by the Southwest Florida Community Foundation under the guidance of the City of Fort Myers Public Art Committee. The fund will be utilized for the procurement, management, and maintenance of the City's public art collection.
Now in his second term as Fort Myers mayor, Randy Henderson has a long history as both a civic leader and community volunteer. In addition to his responsibilities as mayor,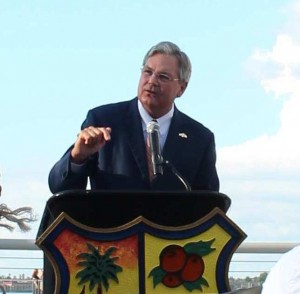 he currently serves as an advisory board member for Keiser University, the Edison Pageant of Lights, and The Salvation Army, as well as a director of Encore Bank. Henderson is a past president of the Greater Fort Myers Chamber of Commerce and Fort Myers Kiwanis Club and previously served as chairman of the City of Fort Myers Conference and Convention Council. In 2015, Mayor Henderson was named president of the Florida League of Mayors at the organization's annual business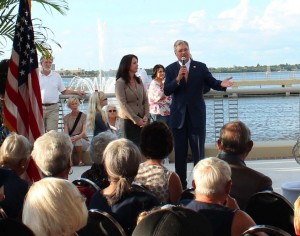 meeting.
The mayor's career in Fort Myers began in banking where he worked his way up to Vice-President. He left banking in 1986 and assumed operating responsibilities for Corbin Henderson Company, a real estate firm, as president. Prior to being elected mayor in 2009, he served for nine years on the City Council.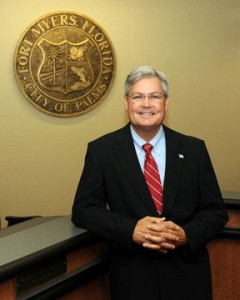 Although not a Fort Myers native, he has now resided here for more than 37 years. He was born and raised in North Carolina, where he graduated from Mars Hill College in 1979 with a BS in business administration. Mayor Henderson is a private pilot and enjoys flying both for business and personal pleasure and is an avid fisherman. He has been happily married to his wife Ginny for 37 years and has 3 adult children.
Henderson is seeking a third term, setting public safety, quality of life and economic development as his three top priorities if re-elected. He has shown support for the Fort Myers Film Festival since its inception and is on hand for every Film Festival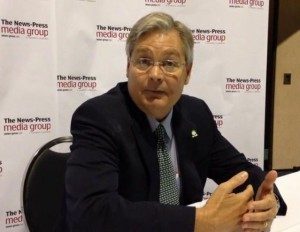 opening night gala.
For more on this Monday night's T.G.I.M., follow the links provided below.
September 2, 2017.
RELATED POSTS.