Meet November TGIM celebrity judge Char Loomis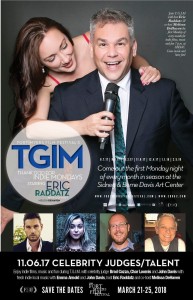 Join hosts Eric Raddatz and Melissa DeHaven on Monday, November 6 for the next edition of Thank God for Indie Mondays. It's all about the films and the post-screening conversation. To help kick off the discussion, Eric and Melissa invite a panel of celebrity judges. For November, the panel consists of Brad Cozza, John Davis and Char Loomis.
Loomis is the Chief  Video Editor at Waterman Broadcasting, a post she has held for the last ten years. She also moonlights as a freelance video editor on a range of projects. Char has dabbled in various aspects of film, television and theatre, and her credits include one line in Rat Bastards, an award-winning independent film directed by Emmy award winner Mike Stivala, a small acting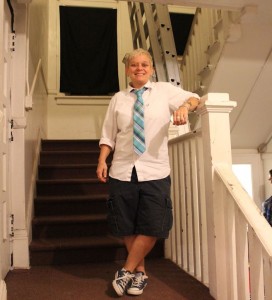 bit in Florida Repertory Theatre's production of WIT, and making eye contact with Kevin Spacey while working for MSNBC as a Tech Associate. Of course, Lab Theater audiences know Char as a playwright. After winning the Audience Choice Award in 2012 and 2013, Loomis received the coveted Judge's Choice Award for Best Play in the 2014 Laboratory Theater 24-Hour Playwriting Project with an edgy one-act play that crackled with humor, wit, sarcasm and irony that had both the judges and the audience howling with laughter. She also appeared last season in The Lab's production of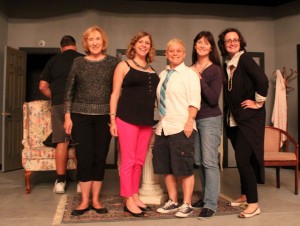 William Shakespeare's The Tempest.
A jack of all trades, Char mostly enjoys working behind the scenes on any project and writing in her spare time. Originally from upstate New York, Char made the journey to the Sunshine State many years ago as a Florida Repertory intern following graduation with her Master's Degree from Marywood University i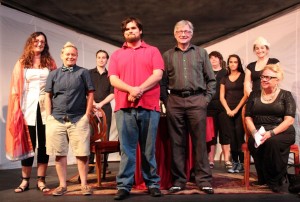 n Scranton, Pennsylvania.
October 28, 2017.
RELATED POSTS.