Meet October T.G.I.M. celebrity entertainer Al Holland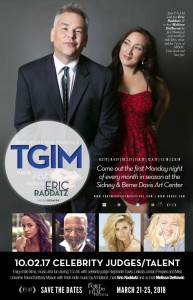 Al Holland is a familiar face at T.G.I.M. screenings. And his observations and comments during audience participation segments generally resonate with a broad cross-section of attendees. He was also empaneled as celebrity judge two seasons ago, when he captivated the house with a story from his youth. Al will be in the house on Monday, when he'll appear as  the October T.G.I.M. musical guest.
Known internationally as the keyboard player and a vocalist for world-famous Platters, Big Al Holland has delighted audiences in Lee and Charlotte counties for years with his oldies, rhythm and blues, and Motown sounds. Born in Detroit nearly 60 years ago, Holland has been involved with music all of his life.
A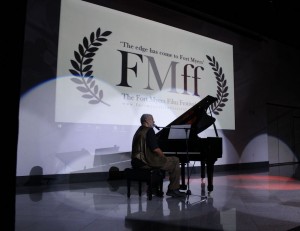 fter years of violin lessons, Holland discovered the cello and became so proficient on the instrument that he played with the Detroit Symphony Orchestra, the Chicago Symphony Civic Orchestra and, later, the Charlotte Symphony Orchestra. He also played keyboard and provided vocals for several groups before joining the show band Attraction before joining The Platters, a group that dates back to 1955 and which was responsible for such hits as The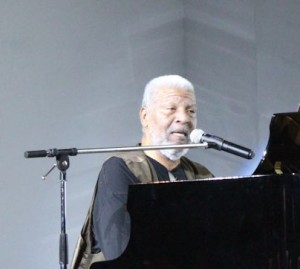 Great Pretender, Only You (And You Alone), My Prayer and Smoke Gets In Your Eyes.
H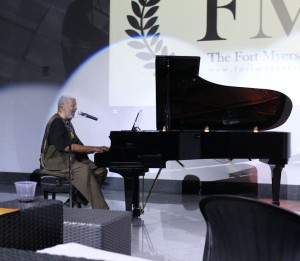 olland was asked to play with the group when legendary founder Monroe Powell moved The Platters to Fort Myers in 1991. Holland's tenure with the group lasted from 1992 until 2002 and provided him with "the turning point" in his career as an entertainer.
Holland has shared the stage with the likes of The Drifters, The Coasters, The Supremes and Frankie Valle and the Four Seasons. While Al has performed not only in the United States, but in Canada, Japan, the Philippines and Australia, he admits to not being a "road warrior" like he once was. But he still has "it," and on Monday night, he will undoubtedly wow the T.G.I.M. audience with his strong voice, excellent vocal range and winning personality.
A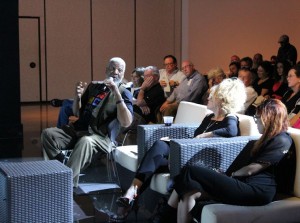 s for that story from his youth, it came when he gave his opinion on a documentary by the name of Proud to Serve made by University of Tampa film student Kaitlyn Traurig. In the film, Traurig followed Lee County Deputy Sheriff Michael Zazwirsky during a 24-hour shift. As he patrolled and responded to various calls, Officer Zazwirsky talked about his calling and its challenges and opportunities. Zazwirsky received a special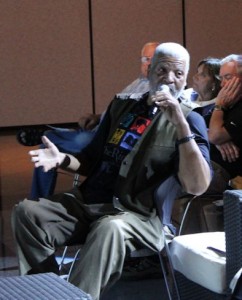 achievement award from the Fort Myers Film Festival for his role in the mini-documentary.
Following the film's T.G.I.M. screening, Holland recalled finding himself with a sniper's gun trained on his heart when a SWAT squad responded to a report of black kids with guns. But in spite of the rash of police shootings of unarmed black men, the incident Holland experienced sensitized him to the difficulties police officers face and confident that most are truly dedicated, honorable public servants trying to do the best they can under often impossible circumstance.
I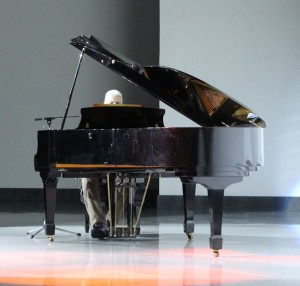 n addition to entertaining at various spots around town, Holland also advocates for autism awareness. He participates annually in the Night of Autism Awareness at the Charlotte Cultural Center, which benefits Charlotte County Public School programs for children with autism.
Autism spectrum disorder (ASD) is a developmental disability that can cause significant social, communication and behavioral challenges. There is often nothing about how people with ASD l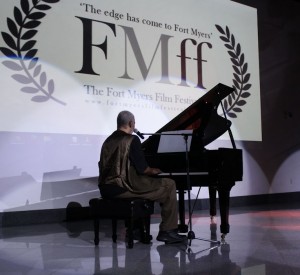 ook that sets them apart from other people, but people with ASD may communicate, interact, behave, and learn in ways that are different from most other people. They might repeat certain behaviors and might not want change in their daily activities. Many people with ASD also have different ways of learning, paying attention, or reacting to things. Signs of ASD begin during early childhood and typically last throughout a person's life.
A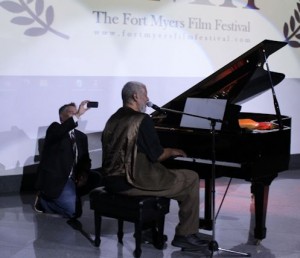 ccording to the Centers for Disease Control and Prevention, children or adults with ASD might:
not point at objects to show interest (for example, not point at an airplane flying over)
not look at objects when another person points at them
have trouble relating to others or not have an interest in other people at all
avoid eye contact and want to be alone
have trouble understanding other people's feelings or talking about their own feelings
prefer not to be held or cuddled, or might cuddle only when they want to
appear to be unaware when people talk to them, but respond to other sounds
be very interested in people, but not know how to talk, play, or relate to them
repeat or echo words or phrases said to them, or repeat words or phrases in place of normal language
have trouble expressing their needs using typical words or motions
not play "pretend" games (for example, not pretend to "feed" a doll)
repeat actions over and over again
have trouble adapting when a routine changes
have unusual reactions to the way things smell, taste, look, feel, or sound
lose skills they once had (for example, stop saying words they were using)
The learning, thinking, and problem-solving abilities of people with ASD can range from gifted to severely challenged. Some people with ASD need a lot of help in their daily lives; others need less. Diagnosing ASD can be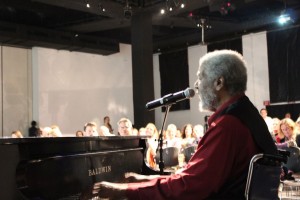 difficult since there is no medical test, like a blood test, to diagnose the disorders. Doctors look at the child's behavior and development to make a diagnosis. ASD can sometimes be detected at 18 months or younger. By age 2, a diagnosis by an experienced professional can be considered very reliable.1 However, many children do not receive a final diagnosis until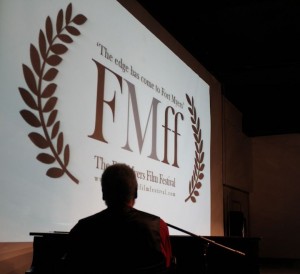 much older. This delay means that children with ASD might not get the early help they need.
Holland's involvement with the Night of Autism Awareness dates back to 2013, when the event helped fund a sensory room at Kingsway Elementary School through his connection with the Charlotte Local Education Foundation, or CLEF, the fundraising arm of Charlotte public schools. The event has evolved since the i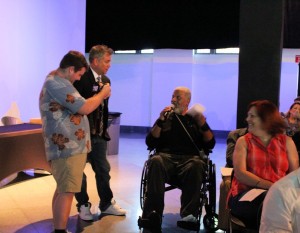 naugural concert. The 2014 and 2015 concerts featured the themes of Motown and music from the '60s and '70s. In 2016, Raddatz served as master of ceremonies and Matlacha Island artist and Bealls apparel fashionista Leoma Lovegrove donated a themed piece for the auction held in conjunction with the concert.
On Monday night, you can not only hear Big Al play piano and s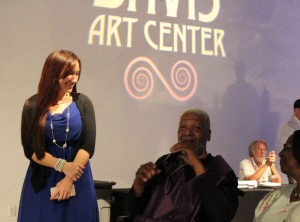 ing, he'll undoubtedly share his thoughts and views about the films that Eric Raddatz and Melissa DeHaven screen.
September 30, 2017.
RELATED POSTS.