Horse Powers: From the Land of the Vikings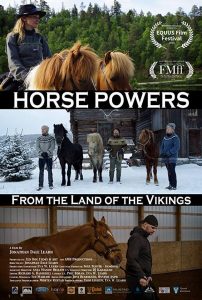 For thousands of years, people have relied on horses to get them from place to place, farm their lands and charge through battlefields. But interactions with horses can also have therapeutic value. As Winston Churchill once said, "There is something about the outside of a horse that is good for the inside of a man." In Horse Powers: From the Land of the Vikings, filmmaker Jonathan Dale Learn takes viewers to Norway and Saratoga, New York to explore the health and wellness benefits that equines can provide.
The film revolves around a mountain horsewoman who left a city job behind to raise horses in the country and compete in the Mongol Derby, a family that raises and trains horses as a family business, and an Norwegian Afghanistan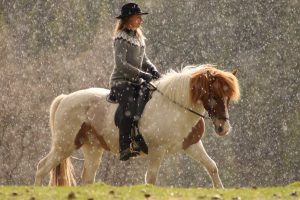 war veteran who traveled to the United States to take advantage of veterans/horse bonding programs for PTSD offered only in New York and Arizona.
In order to catch all four seasons and get the broadest depth of the relationship between Norwegian people and their horses, Learn spent two years filming in Norway. Then the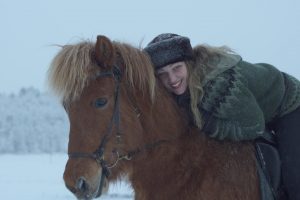 filmmakers traveled with a vet named Nico to WarHorse in Saratoga, New York, a place that matches retired race horses with veterans to 'reconnect the circuits' that have been damaged by PTSD.
The last of the filming took place in 2018, with post-production (editing) being completed in the Fall. Now the film is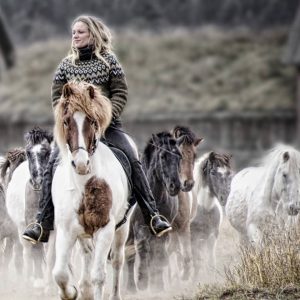 making its way around the film festival circuit. In addition to the Fort Myers Film Festival, the documentary is an official selection of the 2019 Largo Film Awards and took Best Direction at the 2018 Equus Film Festival in New York.
Norwegian (TV2) and U.S. public television (PBS) have signed up to broadcast Horse Powers.
It will be shown during this year's edition of the Fort Myers Film Festival at 11:00 a.m. on Thursday, April 11 in the Sidney & Berne Davis Art Center.
March 31, 2019.
#BeYou@#FMFF.