Julia F. Mann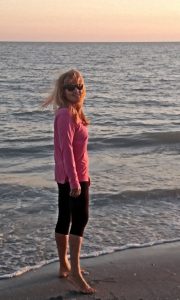 AKA filmmaker Julia Mann chose a career as a certified public accountant, but when she read the 1981 novel AKA by seafaring adventurer Tristan Jones decades ago while visiting Sanibel on vacation, she instantly knew she wanted to share the story. She recently made good on the promise she made to herself to capture the story in film, assembling a local production crew that included videographer Rusty Farst of Sanibel and visual and sound editor Dave Beaty of Dreamtime Entertainment in Fort Myers. Craig Wolf is the narrator with Elliot Sudal in a starring role. Jim Syoen provided voice talent, with Chris Neolon producing the voice recordings. Water footage was filmed off Sanibel island, with expert boat coordination by Capt. Bill Cromie and Capt. Billy Kirkland.
"I was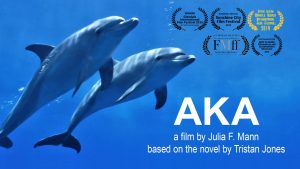 extremely fortunate to have a wonderfully talented local cast and crew," says Mann.
The film centers on a dolphin named Aka and his tribe of bottlenose dolphins that share a cautionary tale with a lone sailor when they cross paths in the equatorial mid-Atlantic seas.
"Why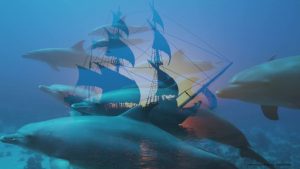 do dolphins help people in trouble at sea?" Mann asks. "We have a familiar fascination and curious connection with dolphins. If sharing this epic story inspires one person to become a greater steward of our oceans, then I will be delighted. The more, the better, of course."
In this respect,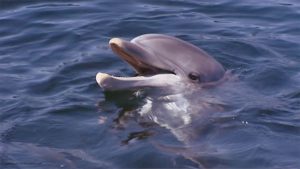 she also quotes Baba Dioum: "In the end we will conserve only what we love; we will love only what we understand; and we will understand only what we are taught."
Julia lives on Sanibel Island, where she enjoys connecting with dolphins on the water and at the beach.
April 2, 2019.