Actor Trace Meier turns Techno Dog at Grant Recipient Show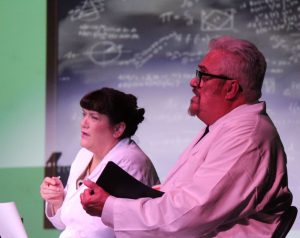 Trace Meier is a local actor who just completed a run in the ensemble of Young Frankenstein for New Phoenix Theatre. He previously portrayed Dr. Scott in Richard O'Brien's Rocky Horror Show. Meier has also been featured in the inaugural seasons of Theatre Conspiracy at the Alliance for the Arts and FGCU's TheatreLab. Also a founding dancer with Gulfcoast Dance, Trace next appears as a Techno Dog in Lily Hatchett's Paper Grotto Live,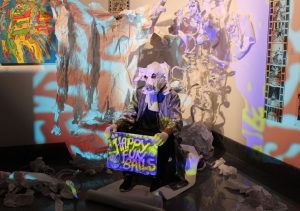 performing beginning at 8:00 p.m. in the historic Langford Kingston Home on Friday, November 5. It's all part of the Fort Myers Individual Artist Grant Recipient Show, which opens at 6:00 p.m. in conjunction with Art Walk.
October 31, 2021.