Kat Epple to perform at Grant Recipient Show at Langford Kingston Home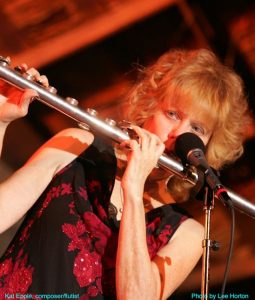 Kat Epple is one of a dozen 2018-2019 grant recipients who will be exhibiting/performing at the historic Langford Kingston Home on Friday, November 5 during the Fort Myers Individual Artist Grant Recipient Show. She will be providing musical accompaniment for Lily Hatchett's Paper Grotto Live! performance, a singular immersive and interactive projection mapping experience.
Epple is a Peabody, Edward R Murrow, and Emmy Award-winning composer and flutist. Over the course of her storied musical career, Kat has released 42 original music albums, composed film scores for National Geographic, Nova and Valentino Fashions, and has performed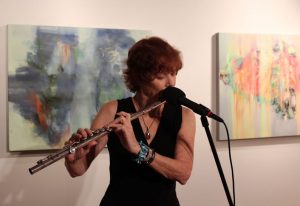 at the United Nations and museums around the world including The Metropolitan Museum of Art, Guggenheim and Bob Rauschenberg Gallery. For over twenty years, Kat performed at legendary visual artist Robert Rauschenberg's international art openings. Currently Kat performs in concert with her varied ensembles, and also plays and speaks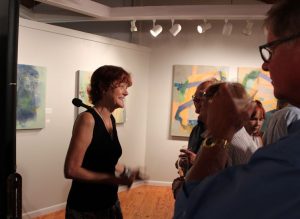 about the indigenous flutes which she has collected in her travels and studies throughout the world. For more, please visit katepple.com.