2022 Biennial Grant Recipient Show opens at Davis Art Center on May 6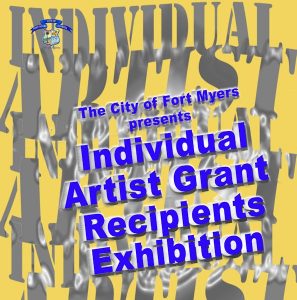 The City of Fort Myers Public Art Committee will be exhibiting its 2022 Biennial Individual Artist Grant Recipient Show during the month of May in the historic Sidney & Berne Davis Art Center in the heart of the downtown Fort Myers River District.
Opening on Friday, May 6 with Art Walk, the exhibition showcases the work of visual and performing artists who received grants from the City of Fort Myers in 2020 and 2021. But this is no ordinary 2D/3D visual arts show. Rather, it will be headlined by artist Lily Hatchett performing her renowned Paper Grotto Live!
to musical accompaniment by Kat Epple and feature a 3:36 minute trailer of multi-Emmy recipient and nominee Connie Bottinelli's new film, Driving Mrs. M.
Also included in the show will be work by popular local artists Katherine Boren, Patricia Collins, Stephen Hayford,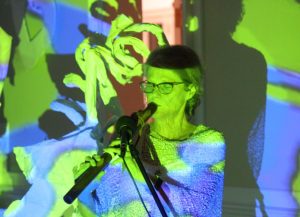 Krista Johnson, Leo Johnson, Leila Mesdaghi, Dana Roes, Terry Lynn Spry, Lambertus "Berry" van Boekel and Roseline Young.
The Sidney & Berne Davis Art Center occupies one of downtown Fort Myers most beautiful historic buildings. The edifice served as the post office until 1965 and as the federal courthouse for the Middle District of Florida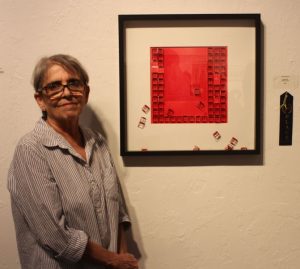 from then until 1998. Clad in Florida Key Limestone (also known as Key West coquina rock), it was said to be "the most attractive post office in a city of this size in America" at the time of its dedication on December 9, 1933. Operated by Florida Arts since 2003, today the Sidney & Berne Davis Art Center is the vortex of visual and performing arts exhibitions, performances, education and community outreach that have helped convert the Fort Myers River District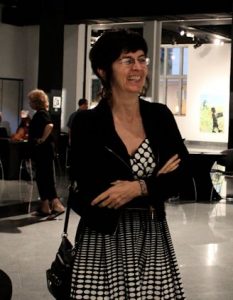 into a world-class cultural destination.
In addition to the opening, the exhibition will be open and available to the public at no charge weekdays between 10:00 a.m. and 5:00 p.m. with extended gallery hours most Wednesdays and Fridays (10:00 a.m. to 10:00 p.m.).
Portions of the show will also be on display to those attending the Fort Myers Film Festival, which opens Wednesday, May 18 and runs through Sunday, May 22.
The Fort Myers Public Art Committee is a 9-member all-volunteer board that administers the City's public art collection, which consists of 40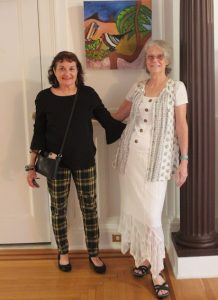 outdoor artworks and 30 indoor, portable works. Of that number, 15 artworks were created by the late Don "D.J." Wilkins, who was dubbed "The Sculptor of Fort Myers" by former mayor Art Hammel.
For more information about the exhibition, please contact Fort Myers' Public Art Consultant, Tom Hall, at 239-691-2292 or tom@artswfl.com or Melissa DeHaven at Melissa@sbdac.com or 239-333-1933.
April 15, 2022.