Spotlight on 2022 Biennial Grant Recipient Show artist Isabella Baquerizo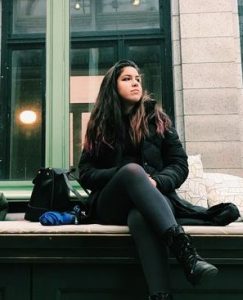 Isabella Baquerizo is a digital illustrator who was born in Ecuador and currently splits time between Naples, FL and New York City. Baquerizo graduated summa cum laude from Florida Gulf Coast University with a BA in Art and Graphic Design. Before graduating, she was an intern at the Rauschenberg Residency in Captiva, FL. She currently works as a graphic designer for B3 Marketing, based in Naples, FL. Baquerizo is passionate about sustainability, social causes, and being active in her community. She previously exhibited in Plays Well with Others, a 2020 exhibition curated by Jessica Todd featuring local and national artists who created work centered around play.
Artist Statement
I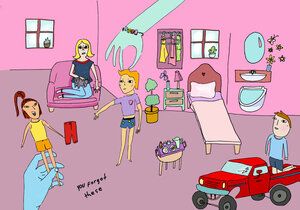 capture everyday moments between conversations, feelings, book readings, and concepts that had an impact on me, in order to make the experience tangible. I usually begin by drawing in my sketchbook and then digitalizing the images on my iPad. This automatic process evokes a mindfulness that helps me dig deeper into my subconscious and gives me a sense of comfort and understanding. My
randomness ends in unexpected results, creating a story filled with satire and humorous content. My goal is to create something that's emotive and relatable.
For more information, please visit https://www.isabellabaquerizo.com/ and https://www.instagram.com/awyeahizzy/.
May 3, 2022.