Spotlight on 2022 Grant Recipient Show artist Krista Johnson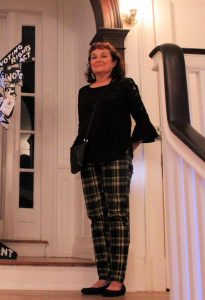 Krista Johnson has spent her life in the lush nature of Southwest Florida and her paintings are spirited expressions that capture the color, abundance and mystery of the world she loves.
"I have arrived at a style which is intrinsically mine – my paintings have a part of me in them," states Krista. "When I am moved by something extraordinary I have seen in nature, I try to convey those feelings onto the canvas.  My hope is that it translates to the viewer"
Johnson's work has been exhibited in numerous local and national solo and group shows, including across town at the Alliance for the Arts, where she and husband, Leo, are exhibiting work in a show titled Duo.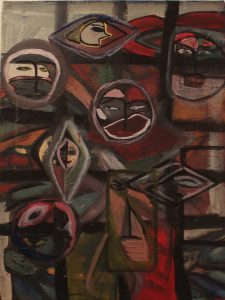 You may have also seen her paintings in the Fort Myers COVID-delayed Biennial Individual Artist Grant Recipient Show at the historic Langford-Kingston Home last November(2021), as well as at Watson MacRae Gallery on Sanibel in Forever Friends (2020) and in Edison's Jungle as part of the Thomas Edison Invitational in the Caretaker's Cottage at Edison Ford Winter Estates in 2019.
Krista earned her two-year degree from Edison Community College (now Florida SouthWestern State College) in 1972. For twenty years, Johnson co-taught a children's art program at the Alliance for the Arts in Fort Myers, where she  also worked as the Exhibition Coordinator for 15 of those years.  In the latter capacity,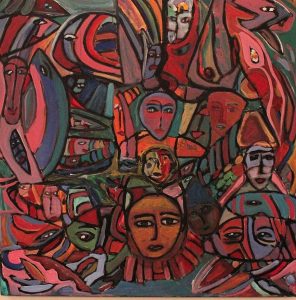 she worked with artists from across the country, developing a keen eye for art. She curated the Everett & Miriam Ward Exhibit in May of 2016, Buell Whitehead: A True Southern Treasure in January of 2010 and Florida Seminole Indians: A Journey with the White Medicine Man in January of 2008.
May 1, 2022.