Michelle J. McDonald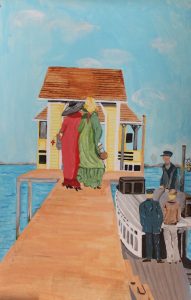 As you walk around the basin next to Luminary Hotel, you'll come across a mural depicting the arrival of colorfully attired guests on the pier at Thomas Edison's home downriver on McGregor Boulevard. It was rendered by Michelle J. McDonald, who currently works primarily in acrylics and pastels. She is also known for her "Beautiful Bookmarks," which are comprised of scraps of paper that create a collage.
Michelle's story is like that of many other later-in-life Florida artists. As a small child, she enjoyed drawing and arts and crafts of all kinds. So much so, that art became her passion. After graduating high school, she enrolled in Bergen Community College and then the Newark School of Fine and Industrial Arts, where her major was commercial art. But life got in the way of Michelle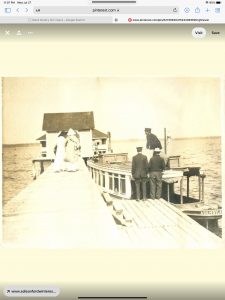 launching a career as a professional artist. She fell in love, got married and had children, and she put her dream of having a career in the art world on hold.
Her children now grown, Michelle has renewed her love affair with art first using oils and now through acrylics and pastels. She has also published a children's book titled My Day which contains a collage of artwork that takes the young reader on a journey of the main character's day.
Michelle is very excited to be a part of the River Basin Mural Project.
"It has been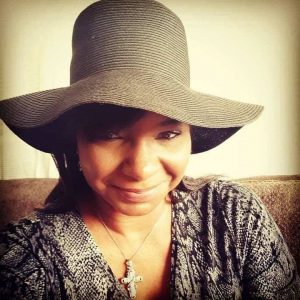 a treat to venture out into the yesteryear of Fort Myers, Florida history. I liked using the vibrant, cheerful colors and could see myself on that pier on a beautiful sunny day ready to take a boat ride."
You can follow Michelle on Instagram @michellemcdonald345.
January 30, 2023.