'Another Night Before Christmas' opens November 17

Another Night Before Christmas opens "off Broadway" at the Broadway Palm Dinner Theatre on November 17. If you're in the market for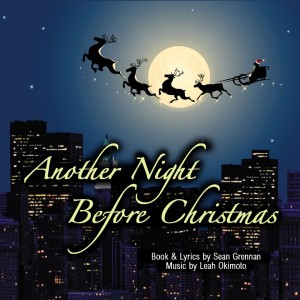 something out of the ordinary this holiday season, then this touching musical may be just the ticket for you.
This family-fare holiday play centers around a disillusioned social worker by the name of Karol. Trudging home one cold December night, she encounters an old man by the name of Guy who is sitting on a park bench. Mistaking him for homeless, Karol offers him some food. But when he shows up later that evening in her apartment, not only does Karol find herself trapped with a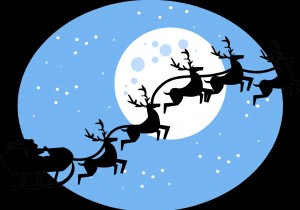 burglar who claims to be Santa Claus, she's forced to confront her feelings about Christmas once and for all. This is a show guaranteed to make you laugh 'til you jiggle like a bowlful of jelly" as you are reminded of the true meaning of Christmas.
Another Night Before Christmas takes its title from the classic poem "A Visit from St. Nicholas," widely known as "Twas the Night Before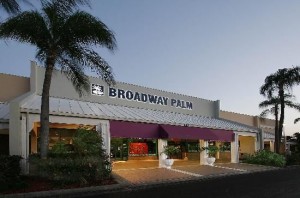 Christmas" by Clement Clarke Moore. The production is a two-actor voice and piano show written by the tandem of librettist and lyricist Sean Grennan and composer Leah Okimoto. The duo previously collaborated to write Married Alive! and A Dog's Life. All three of these shows have enjoyed wide and successful runs both in the United States, Canada and abroad.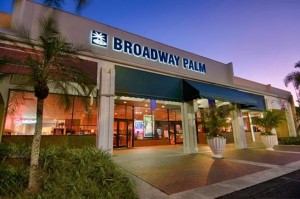 This show will be staged in Broadway Palm's Off Broadway side theater, a cozy 100-seat environ that boasts a great view from every seat. Dinner is available, but unlike productions taking place in the main theater, dining for Off-Broadway shows is in a separate dining room. Matinees, twilight and evening performances are available. For days, times and ticket information, please visit http://www.BroadwayPalm.com or telephone 239-278-4422. The Broadway Palm Dinner Theatre is located at 1380 Colonial Boulevard, Fort Myers, FL 33907.