Meet Leading Player Mara Lucas in Broadway Palm's 'Pippin'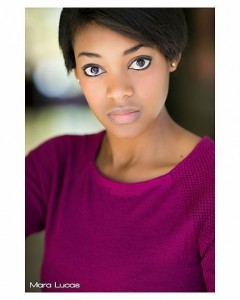 On stage through November 18 at Broadway Palm Dinner Theatre is Pippin, and it's Mara Lucas who plays the role of The Leading Player, a master of ceremonies who rivals Cabaret's emcee. Mara is excited to be returning to the Broadway Palm in Pippin. She was last here performing in Peter Pan.
Mara Lucas was born in Lexington, Kentucky, but grew up just outside of Richmond, Virginia. When her parents discovered that their two-year-old couldn't keep still if there was music playing, they enrolled her in her first dance class. She studied at Jessica Morgan's School of Dance, learning everything from ballet to hip hop.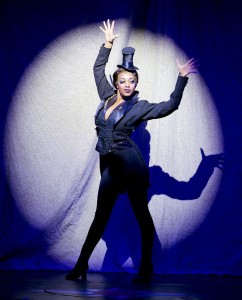 Mara took her first musical theatre class at twelve. It was there that she discovered that she loves singing, acting and storytelling. She graduated Appomattox Regional Governor's School for the Arts and Technology as a musical theatre major in 2011, then moved on to Elon University in North Carolina to continue her studies, graduating with a Bachelor of Fine Arts in Music Theatre in 2015.
Her theater credits include serving as dance captain at the Shenandoah Summer Music Theatre in their production of Spamalot, The King & I, Marry Poppins and Crazy for You. In addition to playing Swing and Tiger Lily in Peter Pan for Tuacahn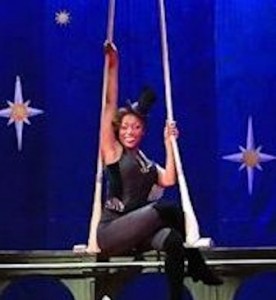 Amphitheatre and Art Park Theatre, Mara has been a member of the ensemble in Tarzan, Spamalot, Mary Poppins, The King & I and In the Heights as well as Annie in Chicago and Patsy in Crazy for You.
Outside of the theatre, Mara enjoys teaching the occasional dance class, crocheting, baking, reading anything she can get her hands on, discovering new music, and searching the internet for cute dogs she can't own.
October 27, 2017.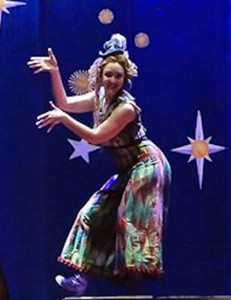 RELATED POSTS.