'Odd Couple' play dates, times and ticket info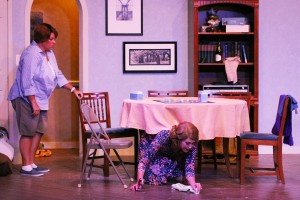 Play: The Odd Couple: Female Version
Playwright: Neil Simon
Synopsis: A neurotic neat freak who moves into the home of a messy, uncouth friend following a marital split. Within days, their differing lifestyles and outlooks on life begin to clash as they ruefully discover that even the best of friends can make the w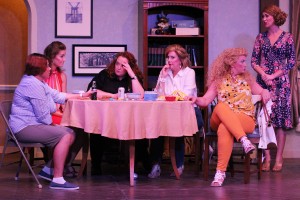 orst of roommates. In this clever adaptation of the original play/movie, playwright Neil Simon substitutes Florence Unger for Felix and Olive Madison for Oscar. He's also changed the poker game into Trivial Pursuit, and recast the Pigeon sisters as the Costazuela brothers, two tipos salvajes y locos (wild and crazy guys) who are determined to infuse every situation with a piñata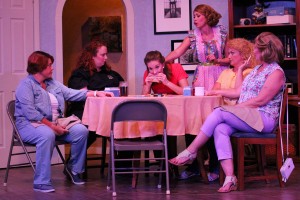 full of machismo. But even if you aren't familiar with the original play or movie, laughs abound in this fast-paced Off-Broadway Palm stage production.
Cast: The show stars Kelly Legarreta as Olive Madison and Katie Pankow as Florence Unger. Joining them in the cast are Melissa Whitworth as V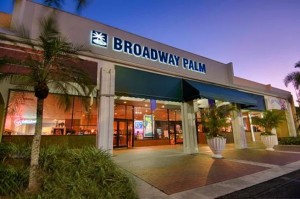 era, Dena Galyean as Sylvie, ML Graham as Renee and Shannon Connolly as Mickey.
Play Dates and Times: Wednesday through Sunday evenings with selected matinees now through October 29, 2017
Location: Royal Palm Square, 1380 Colonial Boulevard, Fort Myers, FL 33907. The Off Broadway Palm is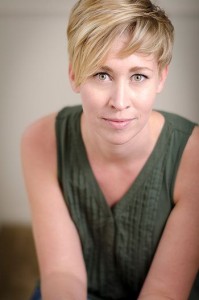 an intimate 100-seat theatre, located in the main lobby of Broadway Palm. Since seating is limited, it is best to reserve your seats early.
Tickets: Ticket prices range from $39 to $59 with discounts for groups of 20 or more. Tickets are now on sale and can be reserved by calling (239) 278-4422, by visiting www.BroadwayPalm.com or by stopping by the box office.
September 21, 2017.
RELATED POSTS.