'In the Heights' Director Emileo Roman in the spotlight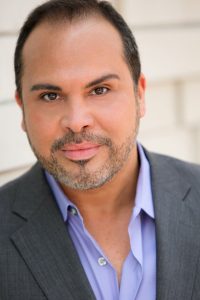 In the Heights plays on the Broadway Palm Dinner Theatre main stage through May 14. Eliseo Roman directs. He certainly has the theatrical chops to direct the show, having been in the original Broadway production, where he worked first-hand not only with Lin-Manuel Miranda, but that show's director, Tommy Kail, choreographer, Andy Blankenbuehler and Alex Lacamore.
Roman returns to Prather Productions after last year's directorial debut of On Your Feet!, the musical about the lives and careers of singers Gloria and Emilio Estefan. Roman portrayed Gloria Estefan's father, Jose Fajardo, on Broadway from 2015 to 2017, a role for which he earned a Drama Desk Award
Roman has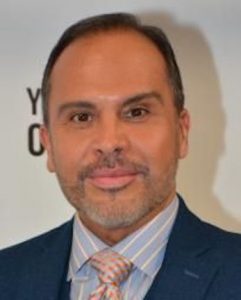 performed in a number of famous venues, including both Carnegie Hall and Jazz at Lincoln Center. In addition to On Your Feet!, Emileo's Broadway credits include Angel in Leap of Faith and the Piragua Guy in Lin-Manuel Miranda's first big musical, Tony and Grammy winner In the Heights. In the latter connection, Román is among former cast members who recorded music for the film and for its soundtrack and in 2018, Román reprised his role as Piragua Guy — a singing water-ice seller in the New York City Washington Heights neighborhood — in a concert version of In the Heights at the Kennedy Center in Washington, D.C.
Off Broadway, audiences saw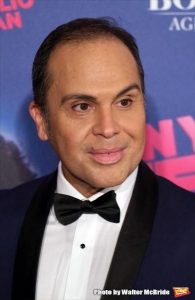 Eliseo as Delacorte in Pirates of Penzance and York in Godspell. He also appeared in A New Brain at the Lincoln Center and in the ensemble in The Scarlet Pimpernel (2019).
Roman's regional credits include debut musicals such as Zorro in Atlanta and Little Miss Sunshine in California.
He has also done workshops/readings for The Connector (Powerhouse Season Workshop, 2018), Aida (Williams/Disney), The Untitled Project, Alicia Keys (Grief), The CHER Project (Moore/Elice), Prince of Egypt (Stephen/Scott Schwartz), Havana (Wildhorn/Trujillo) and Nightingale (Sheik/Sater).
For Broadway Palm and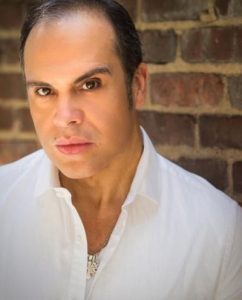 Prather Entertainment's northern satellite, Dutch Apple Theatre, Roman has performed in such shows as Pajama Game, Will Rogers Follies and Evita.
Eliseo has also performed with Sting, Jason Mraz, Vanessa Williams, Sir Elton John, Mariah Carey, Michelle Williams, Jennifer Nettles and John Legend (among others). He is a proud member of the professional choir, Broadway Inspirational Voices, with which he still performs.
For more on Emileo Roman, read here: https://lancasteronline.com/features/entertainment/lancaster-native-broadway-actor-eliseo-rom-n-directs-on-your-feet-at-dutch-apple/article_bcd67e80-995f-11eb-8164-af02a5eb2a6c.html.
April 8, 2022.