Meet 'Another Night Before Christmas' star Paul Glodfelter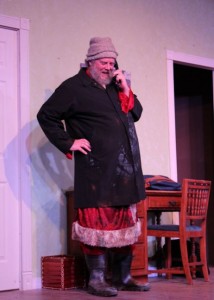 On stage now through December 25th in the Broadway Palm's Off-Broadway Theater is Another Night Before Christmas starring Paul Glodfelter and Melissa Whitworth.
Glodfelter plays The Guy, a man that dispirited social worker Karol Elliott mistakes for a homeless man on her way home on Christmas Eve from the office Christmas party. He later appears in her top floor condominium claiming to be Santa Claus much to Karol's consternation.
Paul calls Glasgow, Kentucky home, but he travels the country directing and performing. Some of his favorite regional credits include Albany in King Lear, Bob Ewell in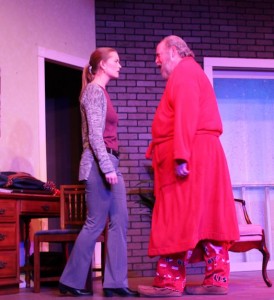 To Kill a Mockingbird, Joseph II in Amadeus, the Storyteller in Caird and Nunn's Peter Pan, George Banks in Mary Poppins, Reverend Shaw Moore in Footloose, Victor Flemming in Moonlight and Magnolias, J.B. Bigley in How to Succeed in Business Without Really Trying, Sir John Tremayne in Me and My Girl, and Captain Brackett in South Pacific. You can see a list of all of the productions in which Paul has appeared here and select reviews here.
Glodfelter credits his high school voice teacher Debbie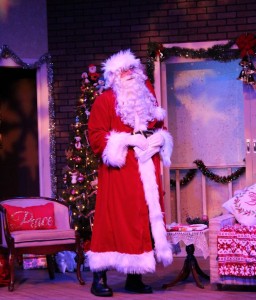 Hunter, his college mentor Dr. Wendy Miller and artistic director Robert Brock with fostering the singing, acting and directing skills he brings to every new production. When he hear his booming voice and blasting baritone, you will easily appreciate why Paul has enjoyed a 25 year career as a radio and television voiceover artist.
He was last seen on Broadway Palm's Off-Broadway stage as Murray in The Odd Couple.
November 20, 2016.
RELATED POSTS.