Meet 'Things My Mother Taught Me' actress ML Graham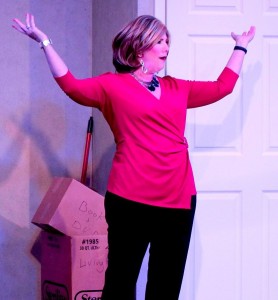 On stage now through April 29 in the Broadway Palm's Off-Broadway Theater is Things My Mother Taught Me. The story follows a young couple who've moved from New York to Chicago, where they are moving into their first apartment together. Unbeknownst to Olivia, Gabe is planning to memorialize the occasion by asking him to marry her. He's also invited his and her parents to join them on move-in day so that they can be on hand when he pops the question.
ML Graham plays Olivia's mom, Karen, an overbearing, hypercritical lawyer who, based on her own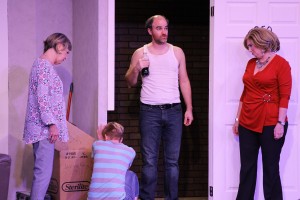 failed first marriage, has alienated her daughter by turning a cold shoulder to Olivia's boyfriend, Gabe, for fear that she will repeat Karen's mistake of marrying too young and inexperienced. Silly Karen. Parents cannot prevent their children from making mistakes, and besides, who's to say that marrying Gabe would be a mistake?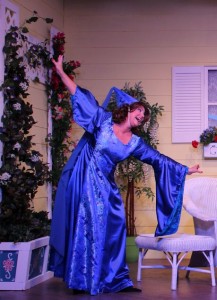 ML (Mary-Lisa) just finished performing in the sold-out run of Savannah Sipping Society as Jinx Jenkins, the manager of a beauty supply company who volunteers to play life coach for three newfound friends. Determined to help each woman break out of her rut, re-establish her swagger and reclaim her life, she hatches a series of challenges that have the girls participating in a Medieval Fair, finding dates for Valentine's Day and doing other activities that are way out of their comfort zone. Sampling a mixture of adult beverages from good old fashioned Kentucky bourbon to fine wines figures prominently into Jinx's success formula, so it only makes sense that honey vodka was instrumental in helping Karen patch things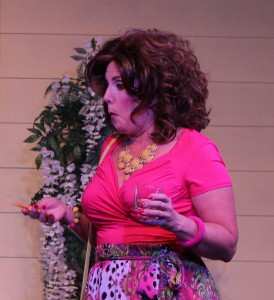 up with her estranged daughter in Things My Mother Taught Me.
A native of Shelby, North Carolina, Mary-Lisa holds a degree in vocal performance and theatre from the University of North Carolina at Charlotte. She has performed as a classical and choral music soloist in a variety of theater, outdoor drama and cabaret shows, and as a cruise ship performer. Pervious performances at Broadway Palm include The Dixie Swim Club (twice), The Nerd, Funny Girl, Sister Act, Show Boat, A Wonderful Life, Second Chances: A Thrift Shop Musical (twice),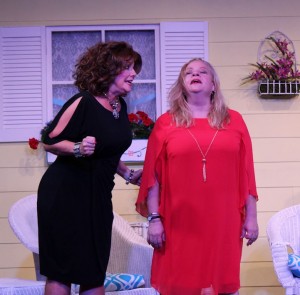 Footloose, Away in the Basement: A Church Basement Ladies Christmas, and a variety of children's theatre shows.
When not performing, she enjoys her favorite role which has no lines, music or choreography to commit to memory – as wife and mom to the loves of her life, Greg and Grayson.
March 28, 2017
RELATED POSTS.