'Arsenic & Old Lace' Synopsis, Play Dates, Times and Ticket Information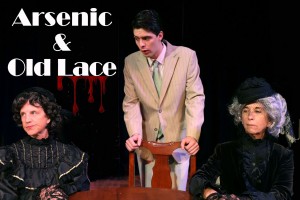 Arsenic & Old Lace opens at the Centers for the Arts Bonita Springs on March 10. The play is a farcical black comedy that takes place over one night in the Brewster household, where Mortimer Brewster (played by Juan Alejandro) thinks he is headed to the theater with his new fiancée, Elaine (played by Dena Galyean). However, Mortimer's plans change drastically when he finds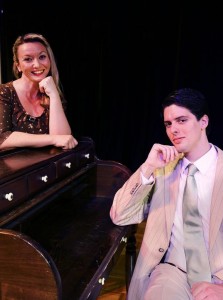 a body in the window seat. It seems that his two spinster aunts (played by Margot Escott and Cinthia Hile) have taken to murdering lonely old men (as a public service project) by poisoning them with a glass of home-made elderberry wine laced with arsenic, strychnine, and "just a pinch" of cyanide. But the aunts are not the only family members who have lost their grasp on reality. One of Mortimer's brothers (played by David Watson) believes he is Theodore Roosevelt and is digging locks for the Panama Canal in the cellar of the Brewster home (which then serve as graves for the aunts' victims, who he thinks have died of Yellow Fever). The other brother, Jonathan (played by David Whalley) is a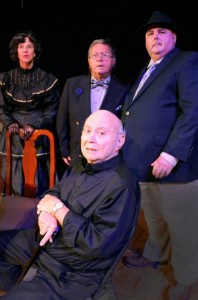 murderous psychopath who has received plastic surgery to conceal his identity that was performed by Dr. Einstein (played by David Frost), an alcoholic accomplice who is based on real-life gangland surgeon Joseph Moran.
As you might imagine, Mortimer does not make it to the theater and it becomes a night of stewing, distress, flying off the handle and a massive cover-up as Officer O'Hara (played by Patrick Day), Lieutenant Roony (played by Steve Cobb), Officer Klein (played by Garrett McLeod), Officer Brophy (played by Marina Acosta-Miller) and inevitably, Mr. Witherspoon (played by George Melnychuk) as the superintendent of Happy Dale Sanitarium, add to poor Mortimer's mess.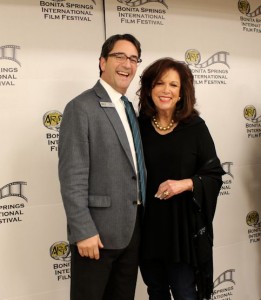 "Those who were lucky enough to experience the 1944 classic film starring Cary Grant will love it," says Centers for the Arts Bonita Springs (CFABS) Theater Director Craig Price (right, pictured at inaugural Bonita Springs International Film Festival). "Those experiencing the performance for the first time are in for a treat as they get to know the Brewster family.  This is one family they will not soon forget." The likeable but beleagured Mortimer Brewster couldn't agree more. "Insanity runs in our family," he acknowledges. "It practically gallops."
Just a pinch of this hilarious black comedy might just be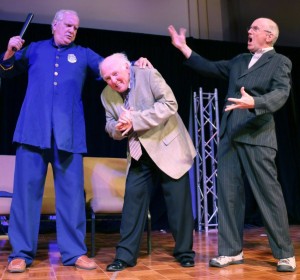 the ticket to remind you that your family may be saner than you thought.
Under the direction of Gary Obeldobel, this talented cast of 14 local actors will perform seven shows at the Center for Performing Arts Bonita Springs. They take place at 8:00 p.m. on March 10, 11, 12, 18 and 19, with 3:00 p.m. matinees on Sunday, March 13 & March 29, 2016.
Tickets for Arsenic & Old Lace are $25 for members of the Centers for the Arts, $30 for non-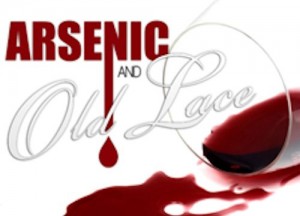 members, and $35 at the door for all, and can be purchased on-line at www.artcenterbonita.org or by calling the Center for the Arts at 239-495-8989. Those who join the Centers for the Arts for the first time as an individual member receive two VIP tickets to a select Live at the Center performance. The Centers for the Arts offers this benefit for first time members for select performances including Arsenic & Old Lace.
"The Centers for the Arts of Bonita Springs is committed to enrich the culture of our diverse community by providing opportunities for artistic expression, education and appreciation in a supportive and nurturing environment."