One of the most widely-produced musicals ever, Seussical weaves a story of friendship, loyalty and love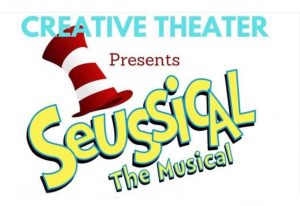 Seussical the Musical comes to the stage at Creative Theater Workshop on January 15. Through beloved characters that include the Cat in the Hat, Horton the Elephant, Gertrude McFuzz, Lazy Mayzie and JoJo, the musical weaves a story of friendship, loyalty, and love, teaches us the power of being unique, and stresses the importance of fighting for your beliefs. No wonder Seussical has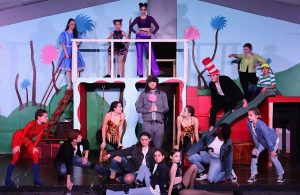 become one of the most widely produced musicals in the country.
In the role of The Cat in the Hat, Sam Pucin (previously, The Man in the Chair from The Drowsy Chaperone) guides us into The Jungle of Nool, where we meet Horton (Spencer Barney), a kind-hearted elephant who discovers a speck of dust containing Whoville.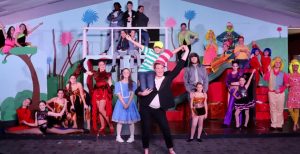 There, he meets JoJo (Hudson McCarron), a Who child sent to military school for thinking too many "thinks." Horton decides he must protect the speck of dust, while at the same time protecting an abandoned egg left to his care by lazy Mayzie la Bird (Kristen Noble).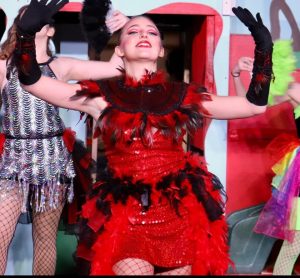 Horton tries to convince the other animals in The Jungle of the existence of the Whos, but he is ridiculed and put on trial for insanity. Only his loyal neighbor, Gertrude McFuzz (Marissa Spurr), never loses faith in him. Eventually, the two fall in love and band together to save the Whos, free Horton, and restore peace and unity to the Jungle of Nool in spite of all odds.
Amy Massari directs a cast of 30, with Jesse Massari providing the choreography and Susan Niekamp serving as Vocal Director.
CTW performs at 5916 Winkler Road in Fort Myers.
January 12, 2021.