'Owl and the Pussycat' opens at Cultural Park on March 20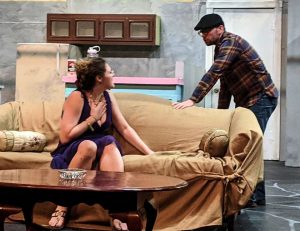 Next up at Cultural Park Theater is The Owl and the Pussycat. Many remember the film, which starred Barbra Streisand and George Segal. But the film was actually based on the play by Bill Manhoff.
The story centers around neighbors in a San Francisco apartment building. Mild-mannered Felix Sherman is a struggling novelist who has to work as a bookstore clerk to make
ends meet. Doris Wilgis is brash, uneducated in-your-face prostitute. Although they have not met, they have an antagonistic relationship from afar. His incessant typing annoys the hell out of her. Her professional work and complaints about the typing irritate him.
Felix rats her out to the building's superintendent and she gets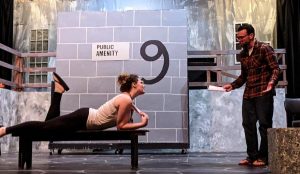 bounced from her apartment. She doesn't take her eviction lying down. Even though its 3:00 a.m., she pounds on his door to give him a piece of her mind. She's not a prostitute, she tells him in no uncertain terms, but an aspiring "model and actress, thank you very much." And by her reckoning, he owes her a place to stay. Thrown suddenly together,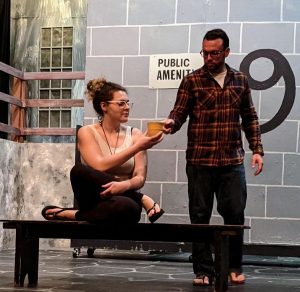 they become attracted to each other in spite – or perhaps because – of being polar opposites.
Because Manhoff has anchored his comedy in two very likable and believable characters, audiences continue to be amused at their increasingly ridiculous behavior as they come closer and closer to discovering and accepting the truth about themselves. The humor unmasks character, while at the same time providing a hilarious and heart-warming evening of theater.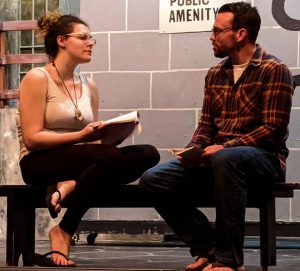 Starring Chantelle Bloise Elmihmoedi as Doris and Stephen Stefanik as Felix, The Owl and the Pussycat runs March 20-29.
March 12, 2020.