'Urinetown' audition Q&As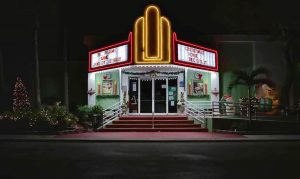 Cultural Park Theater has announced open auditions for the musical comedy Urinetown, which will be performed on stage February 28 through March 8 at the Cultural Park Theater, 528 Cultural Park Blvd. in Cape Coral, Florida. The casting is 10:00 a.m. to 1:00 p.m. on Saturday and Sunday, December 7 & 8, and is open to anyone 16 years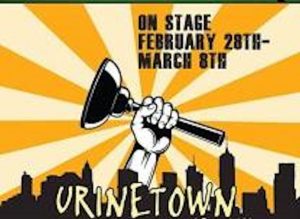 of age or older.
In advance of the casting call, the theater has prepared some Q&As. They're reproduced here, along with one of ARTSWFL's own:
Q1: What's the show about?
A: Don't let the title put you off. By the end of this show performers and audiences alike will be laughing so hard they'll …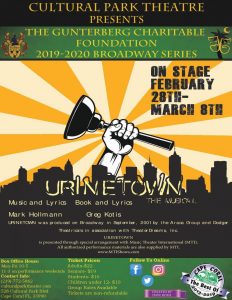 fall off their chairs. Urinetown is, in fact, a satire of almost every musical you can think of. Some say that Urinetown is the most irreverent show you'll ever seen and that's probably why it's such a big hit with high school students. The story takes place in a time of desperation and desolation. A massive water shortage (caused by a twenty year drought) means that private toilets have been outlawed and the public now have to pay "for the privilege to pee." These public amenities, as they're known, are run by the evil Urine Good Company (or UGC) headed up by the villainous Caldwell B. Cladwell. If citizens refuse to pay the fee, they're sent to the infamous

Urinetown.
Q2: Do I need to have experience to attend?
A: No! We encourage everyone to attend and look forward to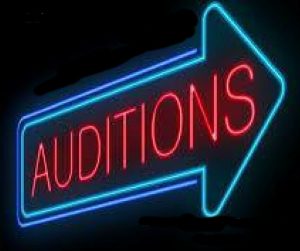 seeing new faces and talent at the audition.
Q3: Do I need to bring anything with me?
A: No. Though entertainment resumes and head shots are encouraged, they are not required.
Q4: Do I have to be there the whole time? May I leave quickly?
A: The audition is held on a first come, first serve format. You will be

called by the order in which you signed up. Some people may be asked to come back for a same day call back, or asked to be available for a call back usually within the following week. With that said, the length of time is determined by the number of people in attendance. The audition will include a song of your choice; a dance audition will follow.
Q5: Will I actually get seen by the director?
A: YES! The director and some production team members will be on hand evaluating talent.
Q6: If I miss one will there be others?
A: No. This is the only scheduled open casting call for this production.
Q7: If I don't get cast does that mean I suck at acting? (Really, we get this one a lot.)
A: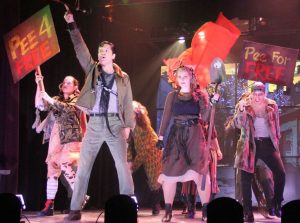 No. Talented actors are frequently not selected for roles simply because they do not fit the vision of the character the director sees.
November 26, 2019.
RELATED POSTS.