FGCU Theatre Program
On this page you will find releases, notes and articles pertaining to the Theatre Program at the Bower School of Music and the Arts at Florida Gulf Coast University.
* * * * * * * * * * * * * * * * * * * * * * * * * * * * * * * * * * * *
Alfred Hitchcock's 'The 39 Steps' comes to FGCU TheatreLab in April (02-07-16)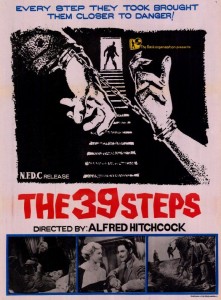 The Bower School of Music & the Arts at Florida Gulf Coast University (FGCU) will present Alfred Hitchcock's The 39 Steps in April. Written by Patrick Barlow and John Buchan, the play will be directed by Assistant Professor and Theatre Program Leader Gerritt VanderMeer.
In The 39 Steps, a man with a boring life meets a woman with a thick accent who says she's a spy. When he takes her home, she is murdered. Soon, a mysterious organization called "The 39 Steps" is hot on the man's trail in a nationwide manhunt that climaxes in a death-defying finale! A riotous blend of virtuoso performances and wildly inventive stagecraft, The 39 Steps amounts to an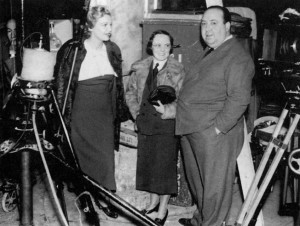 unforgettable evening of pure pleasure.
Gerritt VanderMeer has enjoyed over ten years of professional experience in independent and feature film, television, commercials, voice-overs and classical, contemporary and musical theater. He has appeared onstage throughout the United States and abroad, and is a member of SAG-AFTRA and Actors' Equity Association (unions for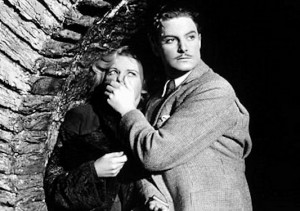 professional stage and screen actors in the United States). He received Bachelor's Degrees (Engineering, Theatre and Foreign Languages and Literatures) from Purdue University, which recognized him with the Emerging Voices Award for distinguished alumni in 2010. He holds a Master of Fine Arts degree from the UCLA School of Theater, Film, and Television, where he was a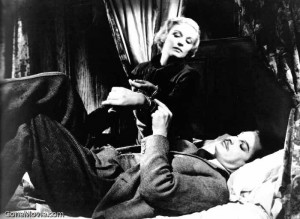 teaching fellow for Acting and Voice and Speech. He was the Vocal Technique instructor at the Stanley Greene Media Center in Manhattan from 2007-2012. Career highlights include: appearing nationally as Harold Hill in the Broadway touring company of The Music Man, debuting at the Sundance Film Festival in a principal role in the film Maid of Honor and working as a company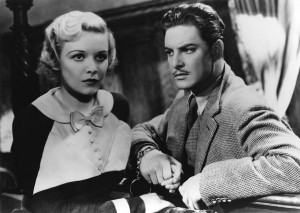 member at the Trinity Repertory Company, The Alabama Shakespeare Festival, The Old Globe, the Pioneer Theatre Company, the Shakespeare Theatre Company, The Texas Shakespeare Festival and the York Theatre and others.
The 39 Steps will be performed in the TheatreLab at the Arts Complex on the FGCU Campus on April 8, 9, 15 & 16 at 7:30 p.m. and on April 10, 16 & 17

at 2:00 p.m. Tickets for this production are $10 for the general public and $7 for students.
___________________________________________________
'Mansion at Hangman's Bog' next LabTheatre production at FGCU (02-06-16)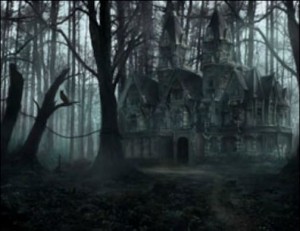 The Mansion at Hangman's Bog opens at the TheatreLab in the Arts Complex at FGCU on February 19.
The story is set in a well maintained mansion deep in the back wood mountains of Northeast Georgia. No one knows how it got there, but the National Park Service keeps it ready for aspiring grad students who need a retreat to conduct specialized
research. Normally the entire house is reserved for one lucky student at a time. But nature, a clerical error and some unknown force conspire to trap several earnest cryptozoological researchers who must fight for their lives against an onslaught of their own beloved research topics.
The Mansion at Hangman's Bog is a wild and hilarious new comedy written and directed by FGCU Professor of Theatre Barry Cavin. He has directed and designed over forty fully produced plays during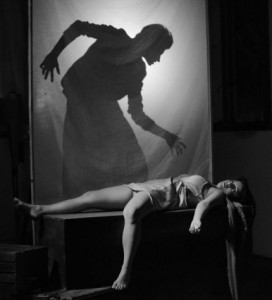 his career and he has produced more than a dozen works for the FGCU community. At FGCU, Cavin writes, directs, and designs his own original conceptual work like Wooden Mouth and The Living Blog: Apocalypse. He also directs student work such as Paler Than Grass and Orphan Bunko. Additionally, he directs and designs a full spectrum of classic and contemporary plays such as Agamemnon, Beyond Therapy, Exit the King, No Exit, Psychosis 4.48, Three Sisters, and Woyzeck. Mr. Cavin is delighted to be serving the university in his current capacity and is looking forward to working with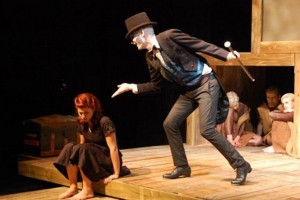 the people of Southwest Florida to build an interest in lively art of theatre and he is excited to be working with his fellow colleagues and students to create a great environment for development of new theatre knowledge.
Performances will take place on February 19, 20, 26 & 27 at 7:30 p.m. and on February 21, 27 & 28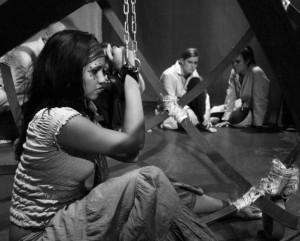 at 2:00 p.m. There will be a talkback with the actors, director/playwright and crew following the February 27 matinee performance.
Tickets for this production are $10 for the general public and $7 for students. Due to limited seating, please consider buying your tickets online prior to the show.
Beware of the Pugwudgie.
____________________________________________________________________________
'Romancers' opens at FGCU TheatreLab November 7 (11-03-14)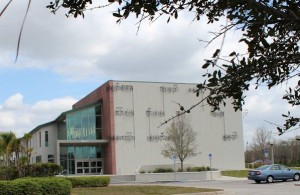 The Bower School of Music & the Arts at Florida Gulf Coast University (FGCU) presents "The Romancers," a comedy for the whole family, in the TheatreLab November 7-16.
"The Romancers" is directed by Assistant Professor and Theatre Program Leader Gerritt VanderMeer, who marks his directorial debut at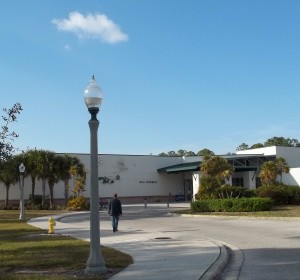 FGCU. Fight choreography is directed by visiting Theatre instructor Kiara Feliciano.
Set in a stylized garden in Europe, "The Romancers" will have a bit of Keystone Cops meets classic Commedia dell'arte with physical comedy and lush costuming. The play was written by Edmond Rostand — who wrote "Cyrano de Bergerac" — and translated by Barrett H. Clark. This light-hearted romance is about two young lovers discovering that love can exist without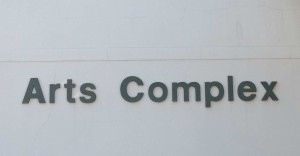 obstacles and the exhilaration of danger.
Performances will take place on November 7, 8, 14 and 15 at 7:30 p.m. and Nov. 9, 15 and 16 at 2 p.m. Admission is $10 for the general public and $7 for students. Tickets are available online at theatrelab.fgcu.edu.
For more information about "The Romancers," please contact Gerritt VanderMeer at gvandermeer@fgcu.edu.
____________________________________________________________________________________
FGCU Theatre Program teaming with TheatreZone of Naples for five productions of 'Godspell' (09-20-14)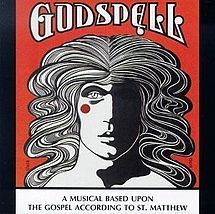 The Theatre Program at the Bower School of Music & the Arts at Florida Gulf Coast University (FGCU) and TheatreZone of Naples are teaming up to present Godspell October 2-5 at FGCU's Theatre Lab. The Tony-nominated musical is based on the Gospel accounts of Matthew and Luke as retold by playwright John Michael Tebelak and composer/lyrist Stephen Schwartz (of Pippin and Wicked fame).
The story focuses on the life of Jesus Christ and his earliest followers and features songs in styles ranging from pop to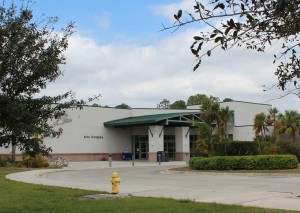 vaudeville. The original production premiered off-Broadway in 1971; a revival ran on Broadway from October 13, 2011 to June 24, 2012. It started as a college project performed by students at Carnegie Mellon University and moved to La MaMa Experimental Theatre Club in Greenwich Village. It was then re-scored for an off-Broadway production which became a long-running success.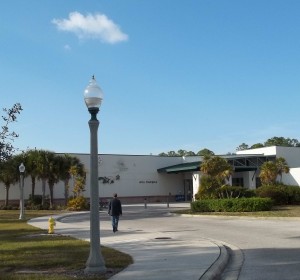 TheatreZone's producing artistic director, Mark Danni, has assembled a cast of professional actors (members of the Actors Equity Association) and FGCU students for this unique collaboration. TheatreZone's Karen Molnar will choreograph the production. FGCU adjunct instructor Robin Frank will serve as musical director and provide piano accompaniment. Other faculty involved as actors are Gerritt VanderMeer, who plays John the Baptist as well as Judas, and Carolann Sanita-VanderMeer as one of the disciples. Other disciples will be played by FGCU theatre students, and the live band will feature music students.
Godspell will be performed in the Theatre Lab in FGCU's Arts Complex at 8 p.m. on October 2 and 3, at 2 and 8 p.m. on October 4, and at 7:30 p.m. on October 5.  Tickets cost $40 or $45 and are available online at www.theatrezone-florida.com or by calling TheatreZone at (888) 966-3352.
For more information, please contact Joanna Hoch, event coordinator for the FGCU Bower School of Music & the Arts, at (239) 745-4268.