Spotlight on FGCU theater major, Daniel Cancio, who plays the monster Caliban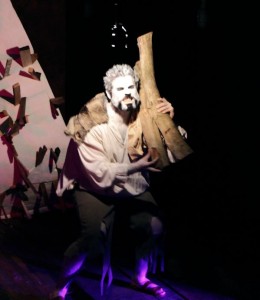 On stage at FGCU's TheatreLab is William Shakespeare's The Tempest. Directed by FGCU Theatre Professor Barry Cavin, the cast includes 11 students including theatre major Daniel Cancio.
Cancio plays the role of Caliban, one of the more complex and conflicted characters in the play. The Tempest takes place on an unnamed Mediterranean island. When the duchess, Prospero, fell out of favor with her queen, she and her infant daughter were placed in a leaky boat and sent out to sea to die of thirst or drown. Instead, the boat carried them to the island, where they encountered Caliban, its only true native.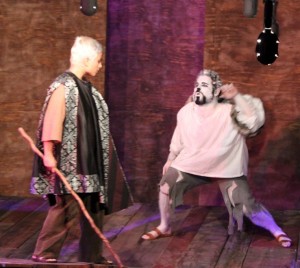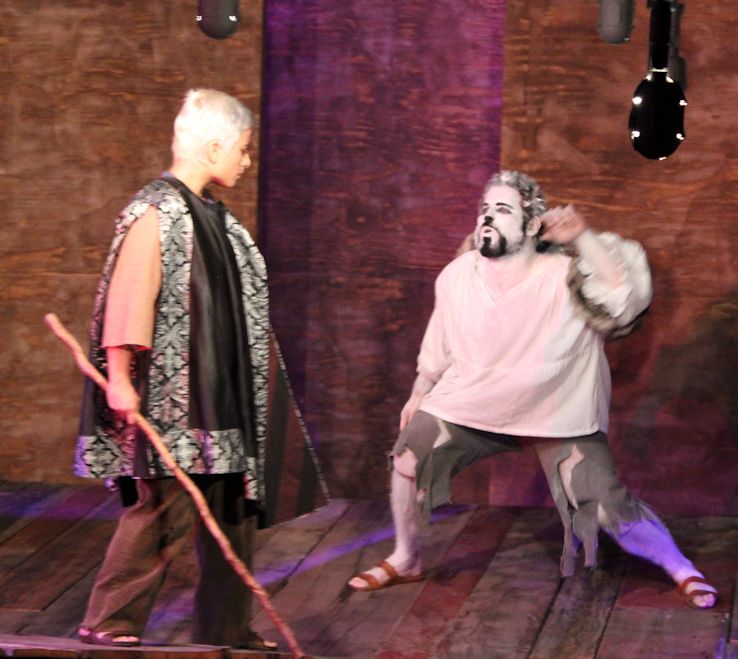 Through a combination of magic and intimidation, Prospero subjugated Caliban, and he has come to hate her in his desire to rule the island, which is rightfully his. It's an interesting parallel because Prospero lost her own duchy when her sister conspired against her.
At the play's outset, Prospero conjures a tempest that brings the queen, her sister and their party to the island so that Prospero can exact her revenge. Soon after, Caliban encounters a drunkard by the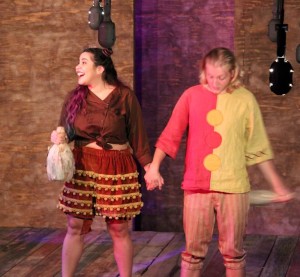 name of Stephano and her sidekick, Trinculo. Though he hates his servitude to Prospero, he immediately trades one master for another, pledging his fealty to Stephano, begging to kiss her foot and even lick her shoe.
Caliban is imbued by Shakespeare with a grotesque appearance and savage demeanor, prompting many to describe him as a monster. But it is his enslavement that is monstrous, and his deep connection to the earth, his love of his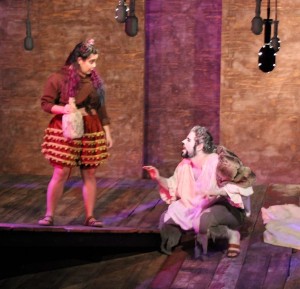 lost lands and his heinous servitude to Prospero invoke parallels to Native Americans, the Chinese and other peoples who were enslaved by the French, English and Spanish pioneers who were extending their country's empires during the time that Shakespeare wrote this play.
Cancio brings this fundamental understanding of his character to the stage in Tempest, and he give a throaty and robust voice to the intrinsically beautiful speeches that Shakespeare gives him. A theater major,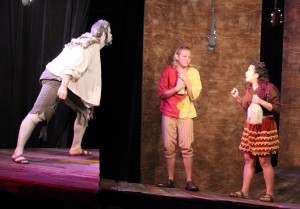 Cancio has previously been seen on stage at FGCU in Mr. Perfect, 12 Angry Men and The Zoo. He has also performed at the Laboratory Theater of Florida. Two summers ago, he played Jonah in Joshua Harmon's Bad Jews. He also took part in a staged reading of Robert Caisley's The Open Hand last season, playing a chef and aspiring restauranteer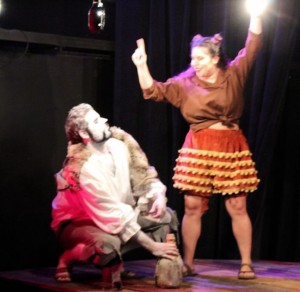 by the name of Jack whose fiancee' is befriended by a wealthy acquaintance who shows up to a dinner party bearing a $6,000 bottle of wine.
After graduation, Daniel plans on becoming the world's greatest actor – or at least convincing himself that he is. Move over Matt Damon.
November 12, 2016.
RELATED POSTS.