Spotlight on 'Urinetown' actor Imani Williams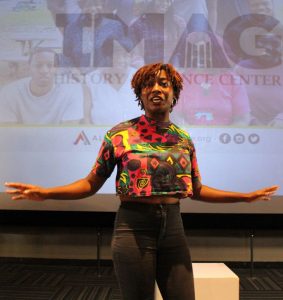 In collaboration with TheatreZone, the FGCU TheatreLab is bringing Urinetown, the Musical to the stage in October. Playing the role of Penelope Pennywise is Imani Williams.
Williams started performing at 13. At student at DeKalb School of the Arts, she trained as a writer and actress, and as an ensemble member of the Youth Ensemble of Atlanta, she has performed on major stages in the Atlanta area.
She has enjoyed 7-years of improvisational theater and has won the regional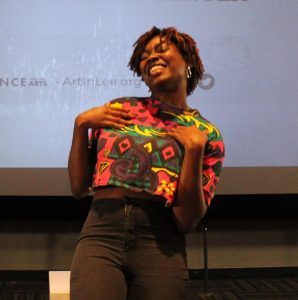 award for Dad's Garage high school competition. Most recently, she completed the inaugural CHANGE class at the Alliance for the Arts, where she performed as Topsy Washington in George Wolfe's The Colored Museum.
In her last semester at FGCU, Imani is honored to be working with such a talented group of performers.
September 25, 2018.