'Putnam County Spelling Bee' play dates, times and ticket info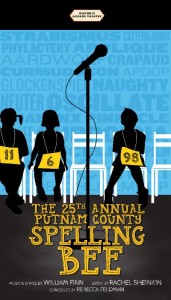 Play: The 25th Annual Putnam County Spelling Bee
Book: Rachel Sheinkin (Tony and Drama Desk awards for Best Book)
Score: William Finn (Tony nominated)
Synopsis: An eclectic group of six mid-pubescents vie for the spelling championship of a lifetime. While candidly disclosing hilarious and touching stories from their home lives, the tweens spell their way through a series of (potentially made-up) words, hoping never to hear the soul-crushing, pout-inducing, life-un-affirming "ding" of the bell that signals a spelling mistake. Six spellers enter; one speller leaves! But at least the losers get a juice box
Director: Jason Parrish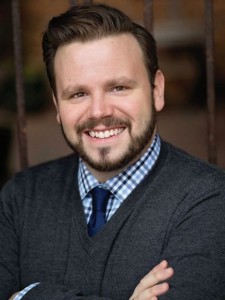 Musical Director: Victoria Casella
Choreographer: Jennifer Byrne
Cast: All-star line-up of musical theatre talent out of New York and regional theatres across the country featuring Brendan Powers, Bruce Warren and Katrina Michaels.
Play dates and times:
Previews on March 21 at 8 p.m., March 22 at 2 p.m. and 8 p.m., and March 23 at 8 p.m. (previews are nearly all sold out)
Regular performances are Tuesday-Saturday at 8pm, with matinees on Wednesday, Sunday, and select Saturdays, with opening on March 24 and closing April 12.
Place: In the Historic Arcade Theatre on Bay St. between Jackson & Hendry with free parking in the Fort Myers River District.
Ticket Info:
Previews: $25-$32 (nearly all sold out)
March 24-April 12: $25-$52 and $25-$32
Single tickets are now on sale through the box office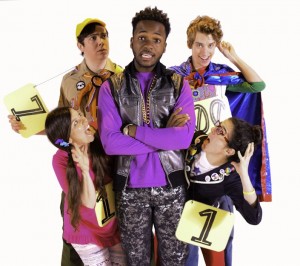 at 239-332-4488 and online at www.floridarep.org.
Sponsor: Sam Galloway Ford
[All photos courtesy of Summer Groh, Florida Repertory Theatre.]
March 20, 2017.
RELATED POSTS.
'Putnam County Spelling Bee' one of funniest, most inventive musicals to come along in decades