Florida Rep takes audience back to 1939 Atlanta for 'Last Night of Ballyhoo'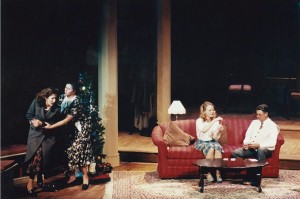 Florida Repertory Theatre is taking audiences back in time to 1939 Atlanta for nineteen days. No, it's not to join Clark Gable and Vivien Leigh for the opening of Gone with the Wind. Rather, it's to join the Levy-Freitag family as they get ready for the social event of the season. It's The Last Night of Ballyhoo, the Alfred Uhry hit comedy that won the 1997 Tony Award for Best Play.
F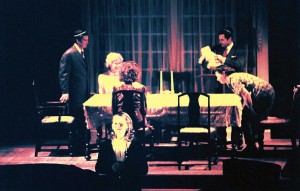 lorida Rep first produced the romantic comedy in the fall of 1999 as part of its second season.
"I really wanted to pay homage to some of our past hits to celebrate our 20th season," said producing Artistic Director, Robert Cacioppo, "and Alfred Uhry's romantic comedy was a natural choice. Not only is it a funny and heartwarming love story, but it's a family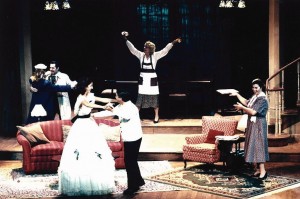 portrait in the American prewar South that deals with some very serious issues. Like in his other play, Driving Miss Daisy, Uhry tackles serious subject matter by lifting our spirits and making us laugh. I know our audiences will fall in love with it all over again."
Florida Rep ensemble members, Carrie Lund and V Craig H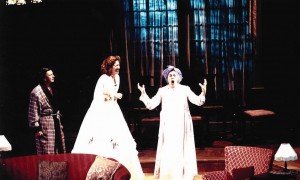 eidenreich return to the Florida Rep stage in the production. Lund just appeared in Sylvia, and Heidenreich directed Disgraced, which is running through December 10 in the ArtStage Studio. Heidenreich also appeared least March as Atticus Finch in To Kill a Mockingbird.
The Last Night of Ballyhoo takes audiences back to the winter of
1939. Germany has just subjugated Poland and the eyes of the world are on Europe as the rest of the continent is prepares for war. And in Atlanta, Gone with the Wind is having its world premiere. But the big news among the city's elite German Jewish community is who is and who is not attending the social event of the season, Ballyhoo.
T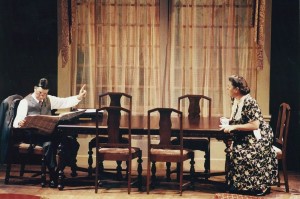 he Last Night of Ballyhoo is a touching romantic comedy and a beautifully written portrait of a Jewish family facing who they are and where they come from as generations and cultures clash in the American South.
Heidenreich and Lund are joined by a cadre of exceptional guest artists. Some are familiar faces; others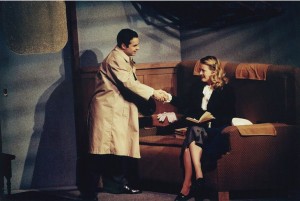 are making Florida Rep debuts. Returning to the Arcade stage are Jackie Schram, Britt Michael Gordon, and Stacey Scotte. The newcomers are David Friedlander and Olivia Howell.
Both Schram and Gordon began their professional careers with Florida Rep as members of the acting intern company, and with t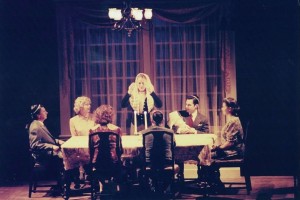 his production join Actors' Equity Association, America's union of professional actors and stage managers. Schram made her Florida Rep debut in Boeing-Boeing (2009) as an emergency replacement for the first four performances; she went on to appear in the closing night of the production when another of the actresses took ill. Later, she played roles in the nationally-a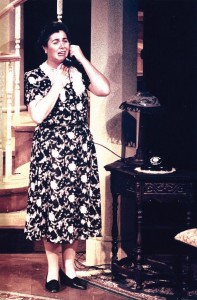 cclaimed production of You Can't Take it With You in 2010 and Rumors in 2011. Gordon made his Florida Rep debut in Tribes (2014), returned to the stage in Agatha Christie's The Unexpected Guest (2015), and will appear in Cabaret this spring. Schram recently completed a long run with Sleep No More in New York City, and Gordon has worked extensively on stages across Florida, including Free Fall Theatre, American Stage, and Broward Stage Door.
Stacey Scotte, was recently seen in an extended run of Mame at Riverside Theatre in Vero Beach, and was last seen at Florida Rep in 2011's hit, August: Osage County.
D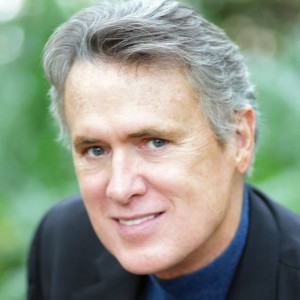 avid Friedlander, making his Florida Rep debut, appeared recently in New York Classical Theatre's production of Measure for Measure and as a member of ComedySportz NYC.
Newcomer, Olivia Howell, was last seen in regional productions of Who's Afraid of Virginia Woolf and Skin of Our Teeth.
Ensemble member Greg Logenhagen (Twelve Angry Men) directs the production and leads an expert creative team, including set and lighting designer Bert Scott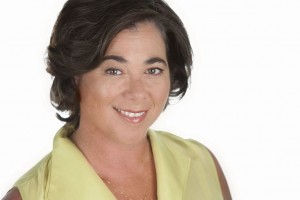 (The Unexpected Guest), costume designer Alice Neff (Over the River and Through the Woods), sound designer John Kiselica (Disgraced), and production stage manager Josh Quinn (Best of Enemies).
The Last Night of Ballyhoo plays in the Historic Arcade Theatre from December 1 to December 17, with discounted previews November 28-30. The Last Night of Ballyhoo is generously sponsored by Ellie Fox.
November 20, 2017.