'A Christmas Carol' play dates, times and ticket info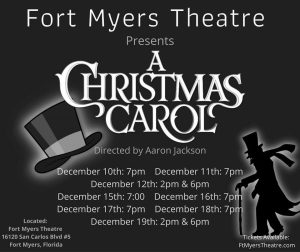 Play:  A Christmas Carol
Book:  Mike Ockrent (Me and My Girl, Crazy for You) & Lynn Ahrens (Ragtime, Seussical, Once on This Island)
Lyrics and Music:  Alan Menken (Disney's Beauty and the Beast, Disney's The Little Mermaid, Little Shop of Horrors) and Lynn Ahrens
Synopsis:  Ebenezer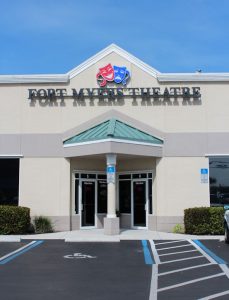 Scrooge is a prosperous curmudgeon who believes that personal wealth is far more valuable than the happiness and comfort of others. With an infuriated "Bah! Humbug!" Scrooge summates his feelings of Christmas tidings and charitable giving, but he's forced to face his selfish ways when three ghosts lead him through his Past, Present and Future one fateful Christmas Eve. Thanks to their guidance, Scrooge recognizes his faults and greets Christmas morning with a cheerful "Happy Christmas" before spending the day reconnecting and sharing love with those that mean the most to him.
Director: Aaron Jackson
Cast: TBA
Play Dates and Times:
7:00 p.m. on December 10, 11, 15, 16, 17 & 18
6:00 p.m. on December 12 & 19
2:00 p.m. on December 12 & 19
Tickets:  $20-$30
Location:  Fort Myers Theatre, 16120 San Carlos Boulevard, Fort Myers 33908
Information:  For more information about the show or the theater, please telephone 239-323-6570 or visit https://ftmyerstheatre.com.
December 2, 2021