Spotlight on '3' director Brittney Brady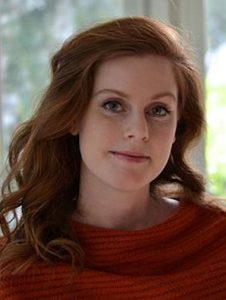 Brittney Brady is returning from Southern California to direct 3, a new play by James Brock that dramatizes three women prisoners struggling to maintain their grace, humor, and autonomy while incarcerated.
When Brittney was last seen in Southwest Florida, she was directing The Chicken Play for Ghostbird at the Happehatchee Center in Estero. A co-founder of the avant garde theater company, Brittney also served as Producing Artistic Director for the first five years of Ghostbird's existence.
Ghostbird evolved organically out of Brady's experiences while studying theater and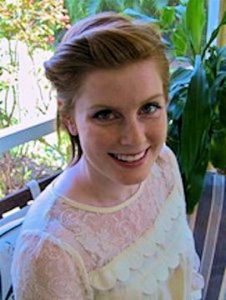 English at Florida Gulf Coast University. During her time there, the FGCU TheatreLab produced two of her plays, Paler than Grass (2011) and Monty and the Bat Shaman (2012). And the rich relationships she formed with FGCU Theatre Professor Barry Cavin, FGCU English Professor Jim Brock and colleagues Katelyn Gravel and Philip Heubeck led to the foursome establishing Ghostbird as the resident theater company at the Sidney & Berne Davis Art Center with the ambitious mission producing original, site-specific works that both move audiences toward a poetic sense of the world, thereby engaging, inspiring and educating the Southwest Florida theater community at large.
For Ghostbird's inaugural season,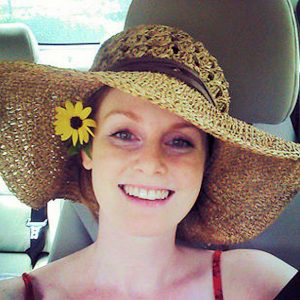 Brady directed María Irene Fornés' Mud, James Brock's, The Pumpkin Grower, and Samuel Beckett's Endgame. From there, she went on to direct August Strindberg's Miss Julie, James Brock's Because Beauty Must Be Broken Daily, Rajiv Joseph's Gruesome Playground Injuries, Eugene Ionesco's The Bald Soprano, her own original adaptation of Maxence Fermine's Snow, Anne Carson's Antigonick (which was performed at artist Marcus Jansen's UNIT A Contemporary Art Space), and Samuel Beckett's Rockaby.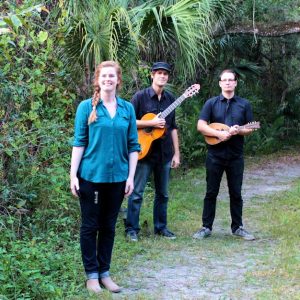 Brittney also partnered with fellow Ghostbird founding members Jim Brock, Katelyn Gravel and Philip Heubeck on Tracing Ghosts, a collaborative performance crafted in conjunction with the Quest for Permanence exhibition displayed in the Art Gallery at FGCU from May 19 through June 23, 2016. A combination of poetry, live soundscapes and movement, the 30 minute performance reflected on the nature of temporality and the way our memories reshape and redefine what was once the present moment.
Before she departed to pursue her
MFA at CalArts in Los Angeles, Brittney was also awarded two Individual Artists Grants from the City of Fort Myers.
"We're looking forward to Brittney's homecoming," says friend and Ghostbird co-founder Jim Brock, who wrote 3.
So are all those who've followed Brittney and patronized Ghostbird's productions over the past eight years.
July 8, 2019.