Ghostbird's 24-Hour Festival comes to Davis Art Center January 21-22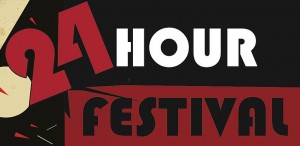 For the tenth year now, Ghostbird Theatre is hosting its Rare Sightings 24-Hour Festival. It's a pulse-pounding competition that pitches visual artists, filmmakers, theatre artists, dancers, musicians, and poets against a 24-hour clock to create unique works based on prompts given by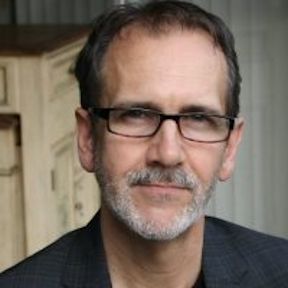 Barry Cavin (2nd photo). And this year, Ghostbird Theatre Group is bringing this all-inclusive art happening to the downtown Fort Myers River District.
Here's how it works. Participants (or at least one participant from a group) come to the Sidney & Berne Davis Art Center at 5:00 p.m. on Saturday, January 21 to receive their prompts. Videos, artwork and the scripts for performances, songs and poems are due at 5:00 p.m. on Sunday, January 22. Videos and live performances are limited to 6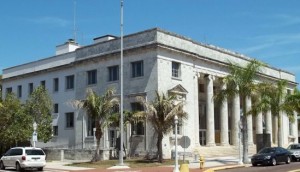 minutes in duration. Musical performances can be no longer than 4 minutes. Entries that exceed these time limitations by even one second are not just penalized; they're completely disqualified. And since this is a free and open public event, videos and all performances are required to be family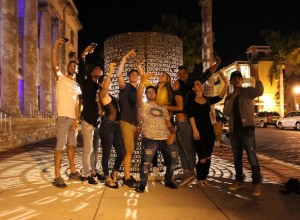 friendly.
Artists will display their works in the provided gallery space after 5:00 p.m. on Sunday, January 22. The doors to the public will open at 6:30 p.m., and performances will begin at 7:00 p.m. Works, performances and video will be judged on how effectively, creatively, and fully they follow the prompts and on the quality of the work itself. The judging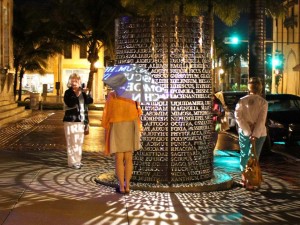 panel includes Jessica Todd of the Rauschenberg Residency Program, Anica Sturdivant of the Art Gallery at FGCU, Jim Griffith of the Sidney & Berne Davis Art Center, and Amanda Plummer of Artis-Naples.
The competition is open to artists of all types and ages. Cash awards of $500 will be given to best visual artwork, best video, best live performance, and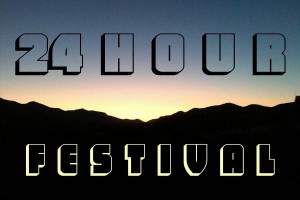 best musical performance. This performance is supported, in part, by grants from the City of Fort Myers, the Florida Division of Cultural Affairs, and the Lee County Tourist Development Council.