'Chicken Play' opens at Estero's Happehatchee Center on November 12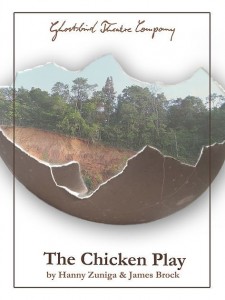 Ghostbird Theatre Company will present four performances of Hanny Zuniga & James Brock's The Chicken Play in November at Estero's Happehatchee Center. But this play does not take place indoors. Instead, the audience will follow the cast along marked trails starting a little before sundown, with the 75-minute play ending just as the moon begins to rise in the eastern sky.
Now in its fifth year, Ghostbird is the only theatre company in the American South that is fully dedicated to mounting site-specific performances. The experimental theatre company takes its name from a swamp-dwelling ivory-billed woodpecker once thought to be extinct, but which has been spotted sporadically over the past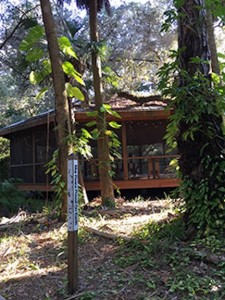 two decades. Drawing upon the elusiveness, mystery and magic of its namesake, Ghostbird Theatre seeks to draw its audiences into those deep spiritual woods where they can discover loss, beauty, communion, reconciliation and hope.
And it is this mission that lies at the heart of The Chicken Play, in which a young woman strives to recover the fragments and disharmonies of her life among a community of women as she comes to terms with some unknown trauma. Ritual, song, dance, and the spoken word are the gestures of meaning-making, spiritual grounding and belonging. As the play's heroine discovers, learning to accept yourself is the most elemental and magical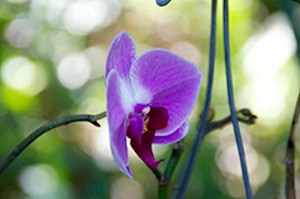 discovery of all. In Spanish and English, in song and confession, and in music and dance, The Chicken Play inspires us to regard own vulnerability and beauty with a brave and honest look.
The Chicken Play is directed by Ghostbird founder Brittney Brady (4th photo) and stars Leila Mesdaghi (5th photo), Kaleena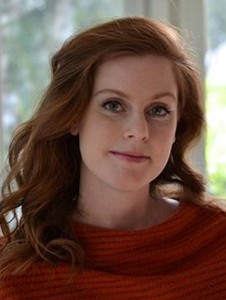 Rivera, Megan Shindler and Paulo Leon Silva, with music by Philip Heubeck, Victor Ballo, Kaleena Rivera and Leila Mesdaghi, and masks by popular local artist Cesar Aguilera.
​Performances take place on November 12 & 13 and 19 & 20. Doors open at 4:30 p.m., the show begins at 5:00 p.m., and you are advised to wear comfortable, sensible shoes for the occasion. Happehatchee Center is located at 8791 Corkscrew Road, Estero, FL 33928. Please visit https://ghostbird.ticketleap.com/the-chicken-play/ for tickets.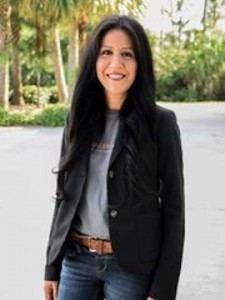 The Chicken Play has been made possible by grants from the State of Florida, Division of Cultural Affairs, the Lee County Tourist Development Council, the Florida Council on Arts and Culture and the City of Fort Myers, as well as the support of the Seidler Fund through the FGCU College of Arts & Sciences.
November 5, 2016.
RELATED POSTS