Art gave Theresienstadt children strength to endure Holocaust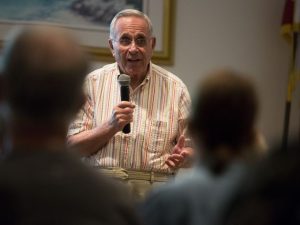 Holocaust survivor Steen Metz will speak at The Laboratory Theater of Florida at 7:00 p.m. on Monday, April 2 as part of the Theater's expanding tolerance and cultural education programming. A Danish Jew, Metz was arrested with his family on October 2, 1943 and deported to a concentration camp by the name of Terezin, a ghetto inside an 18th century fortress named Theresienstadt located in Czechoslovakia about 30 miles north of Prague.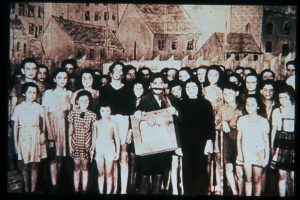 Many of Theresienstadt's inmates were educated. Unlike other camps, Terezin's detainees included scholars, philosophers, scientists, visual artists and musicians of all types, some of whom had achieved international renown. Many of these contributed to the camp's cultural life.
Besides Metz, Theresienstadt was home to Sigmund Freud's sister,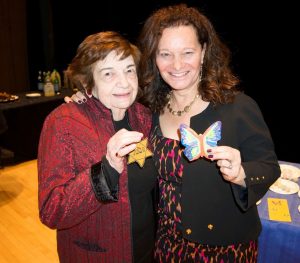 Esther Adolfine (who died there in 1943) and Helga Hoskova-Weissova, a teen who wrote a diary that includes drawings and paintings depicting her life there and at Auschwitz (she survived both). The diary was published on April 22, 2013 under the title Helga's Diary: A Young Girl's Account of Life in a Concentration Camp by W.W. Norton & Co.
Ela Weissberger was also interned in Theresienstadt as a child. While there, a Bauhaus-trained artist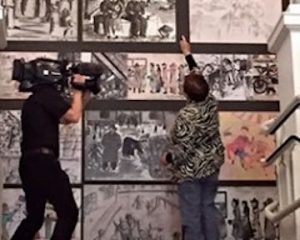 by the name of Friedl Dicker-Brandeis took Ela and the other children in the ghetto under her wing, teaching them how to process and express the trauma of their experiences through art. Before she was ultimately murdered, Dicker-Brandeis saved thousands of the kids' drawings and poems in suitcases. Recovered after the war, many of them are now on display at the Ghetto Museum in Terezin. And it was a poem written by one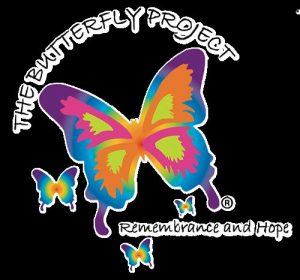 of the children of Theresienstadt that inspired a grassroots global initiative in 2006 that has come to be known as The Butterfly Project.
Back then, Jan Landau was looking for a way to teach children about the Holocaust in a way that would be engaging but not frightening. A teacher at the San Diego Jewish Academy, Landau was familiar with a poem titled "The Butterfly" that had been penned by a boy named Pavel Friedmann before he was deported and gassed at Auschwitz.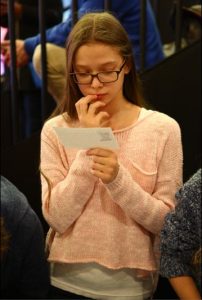 Landau wanted to use the butterfly to symbolize the children who, like Friedmann, had perished during Shoah. In fact, she envisioned having school children around the world make a butterfly for each of the 1.5 million children who were murdered during the Holocaust.
But first, Landau needed to come up with a model she could use. The San Diego Jewish Academy happened to have an artist in residence, so Landau approached Cheryl Rattner Price with her idea. A trained ceramic artist, Price suggested making clay butterflies that could be hand painted. So that other schools in San Diego, California, the United States and around the world could participate in the project, Landau and Price also developed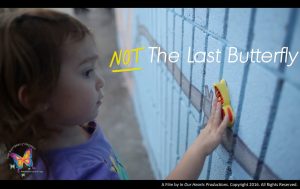 kits that not only contained clay butterflies and paint, but brief stories of the children whom the butterflies would memorialize.
"I fell in love with the project because it touched something deep inside me that I didn't even know would wake up a sense of responsibility for the Jewish people,"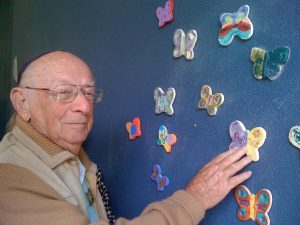 Price told journalist Bracha Schwartz in an interview for Jewish Link of New Jersey. "I felt if I could be moved to learn more about the Holocaust—a topic that I had totally avoided—through making art, then others might be moved also. It really became an obsession for me. I simply felt a responsibility to keep it alive."
Some ten years later, the art project morphed into a documentary,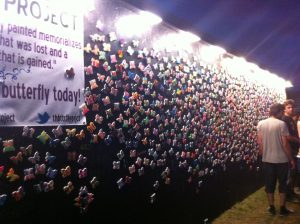 which Price wrote and co-produced with Joe Fab under the titled Not the Last Butterfly. Fab had done an award-winning film about a Tennessee school that collected six million paper clips to memorialize the six million Jews killed in the Holocaust, so The Butterfly Project was a natural fit.
For the film, they decided to marry the ceramic butterfly project with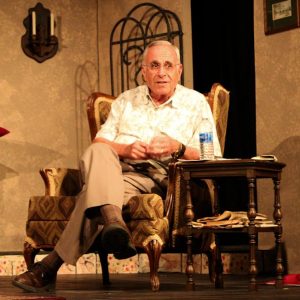 the stories of Ela Weissberger and Friedl Dicker-Brandeis. Weissberger even agreed to travel back to Terezin with Price and Fab and talk about her childhood in the camp. But the film's focus remains on The Butterfly Project which, as of the film's release, had resulted in the installation of more than 150,000 ceramic butterflies in nearly a dozen countries worldwide.
And so as it was in Theresienstadt 65 years ago, art has the power to enable those who make and connect with it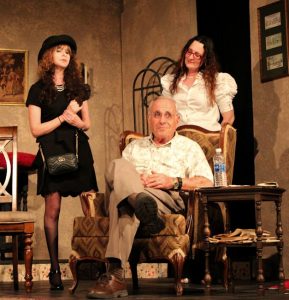 endure and overcome even the darkest tragedies. The stories of Ela Weissberger and The Butterfly Project are both testaments to the incredible resiliency of the children and the strength and endurance of the human spirit.
Steen Metz is a living example of both.
Meet him Monday night at Lab Theater.
Steen Metz will share his experiences of his life before, during and following his liberation from Theresienstadt beginning at 7:00 p.m. on Monday. Seating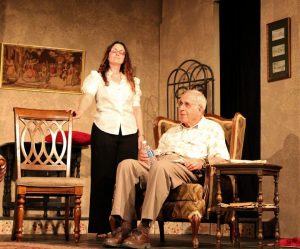 is available on a first come, first served basis; doors open 30 minutes prior to the event. There is no fee to listen to Mr. Metz but a $10 donation is suggested. Proceeds will be given to the Holocaust Museum and Education Center of Southwest Florida in Mr. Metz's honor.
March 31, 2018.
RELATED POSTS.