More about Holocaust Remembrance talk-back panelist Cesare Frustaci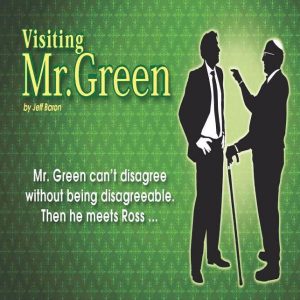 In observance of Holocaust Remembrance Month, Lab Theater schedules a play and community talk-back each April that focuses on themes related to the Holocaust, anti-Semitism and discrimination based on religion and ethnicity. This year, The Lab will welcome concentration camp liberator Dr. Robert Hilliard, Bat Yam Temple of the Islands on Sanibel spiritual leader Rabbi Stephen Fuchs, childhood Holocaust survivor Cesare Frustaci and former Hitler Youth member Dr. Wolfgang Vogel for a special Holocaust Remembrance discussion following the April 19th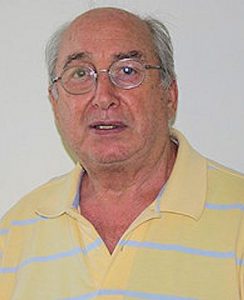 performance of Visiting Mr. Green.
Cesare Frustaci was born in Napoli, Italy, to a Jewish mother and Roman Catholic father. Mom, Margit Wolf, was a Hungarian ballerina; dad, Pasquale Frustaci, a renowned orchestra director and music composer. Cesare was baptized and raised in the Catholic faith, but when the Italian government issued anti-Semitic laws and began expelling foreign Jews from the country in 1938, two-year-old Cesare and his mother were forced to return to Hungary. After they arrived in Budapest, they were forced to live inside a Yellow Star house within a Jewish ghetto where children and teens were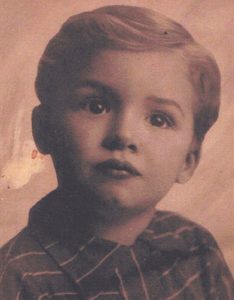 rounded up daily and drowned. In an effort to save her son, Cesare's mother sent him out onto the streets with only a piece of bread and his baptismal certificate. She did not know if she would ever see him again.
Resourceful, Cesare devised clever ways to find the food and shelter he needed to survive. "He collected tennis balls for tips at the nearby tennis courts," writes Ella Nayor in an April, 2015 Florida Weekly article titled "Never Forget." "The money he made from the tips fed him. He asked the management at one of the tennis courts if he could clean the bathroom and showers. By having access to the bathrooms he was able to take care of his hygiene and sanitary needs."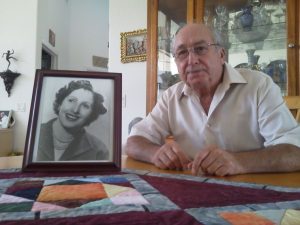 Even though he had his Italian birth certificate and baptismal records for identification, he remained in constant peril. One day he was walking alongside the bridge that stretches over the Danube River when he heard shouting from across the way, Nayor relates in the Florida Weekly piece. "His voice shakes as he recalls a young SS officer shouting at a young woman carrying a baby. Mr. Frustaci heard him call her a dirty, stinking Jewish whore. And then he ran up to the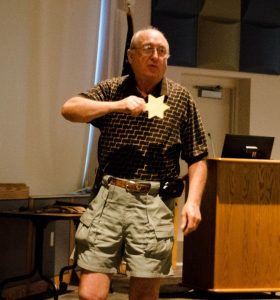 woman and grabbed her baby and flung the child over the bridge's railing. He said the mother, hysterical at that point, lunged to the bridge to see where her baby had fallen. The SS guard took his pistol and shot the woman. He then grabbed the lifeless woman by her legs and heaved her into the river."
However, he was eventually captured and sent in a boxcar to a youth detention camp run by priests. Food was so scarce that malnutrition and starvation were common occurrences. "I remember waking up to dead children," Cesare recollects.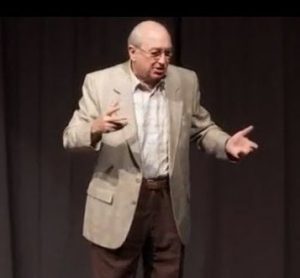 However, Cesare survived the war and was taken in by a kind pig farmer following his liberation from the detention center. He was renamed Geza Babaly and moved to a small village called Apaggy, about 20 miles north of Budapest.
At the time, Cesare thought his mother had died in the war. But she was imprisoned in a German concentration camp by the name of Spandau, after enduring a 200 mile death march from the Budapest ghetto. After liberation, Cesare's mother set out to find her son.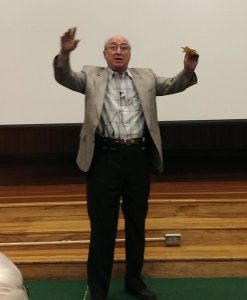 She walked back from Germany to Budapest, a journey that was the equivalent of walking from Florida to Canada.
Margit Wolf searched nearly 200 villages looking for her son. It took her a year and a half, but she finally found him.
For 60 years, Frustaci stayed silent, not even telling his closest friends he was a Holocaust survivor. But now, he's decided to speak up to make sure the Holocaust is never forgotten.
"The survivors' common characteristic seems to be that they don't speak," notes Frustaci. "They keep their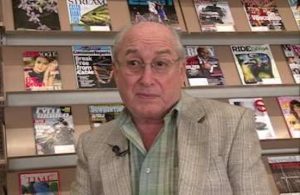 mouth shut. My mother — I never would have learned what happened to her in the German concentration camps if it were not for the Soviet Red Army reports."
He hopes that by telling his story, he will not only rebut Holocaust deniers, but inspire tolerance and hope. "It is my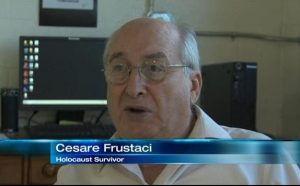 mission, since 2004, to pass the torch to the younger generations — the history of Second World War and the Holocaust," he proudly declares.
Starring local favorite Michael Hennessey and Brandon Somers, Visiting Mr. Green starts at 8:00 p.m. The Holocaust Remembrance discussion immediately follows the performance.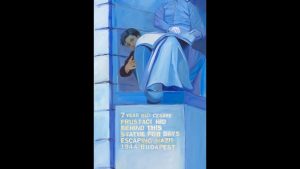 For more on the panelists, other Holocaust articles and the production, please follow the links provided below.
April 13, 2018.
RELATED POSTS.