Plays included in The Lab's 2017-2018 Season 9 schedule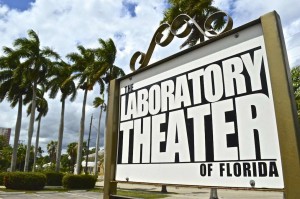 Lab Theater's 2017-2018 season opens September 15 with Sordid Lives and ends April 28, 2018 with Visiting Mr. Green. In between are some brand new shows along with some well-know audience favorites. Here's what you'll see:
SORDID LIVES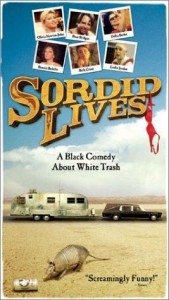 Set in a small Texas town, a family gathers to deal with the death of their elderly matriarch. It's a difficult situation that is exacerbated by the fact that the details of her demise are sure to cause embarrassment from the townsfolk. But the family members themselves give reason enough for embarrassment, as we see them at both their best and their worst – think big hair, lots of booze, cheating, revenge, cross-dressing, and guns! Written by Del Shores and loosely based on the playwright's own life, Sordid Lives runs from September 15 through30, 2017.
MISERY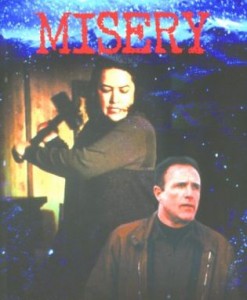 Making its Southwest Florida debut, Misery is based on one of Stephen King's most terrifying novels. In this play, famous novelist Paul Sheldon is rescued after a near-fatal car crash by Annie Wilkes (a nurse by trade) in the snowy Colorado landscape. Grateful for her help, Paul allows Annie to read his latest manuscript, in which he has killed her favorite heroine, Misery Chastain. She demands he write a new novel before he can leave; however, Paul is realizing that Annie may have other intentions. Written by William Goldman, Misery will run from October 20 through November 4, 2017.
AN ACT OF GOD
Ever wondered about the answers to some of mankind's most thought-provoking questions? God is here to answer them. Along with some of His Archangels, the Almighty is not afraid to re-tell the Bible the way it was meant to be told…including His all-new-and-vastly-improved Ten Commandments! An Act of God is also making its Southwest Florida debut. Written by David Javerbaum, you can take in a performance of An Act of God between November 17 and December 9, 2017.
CRIMES OF THE HEART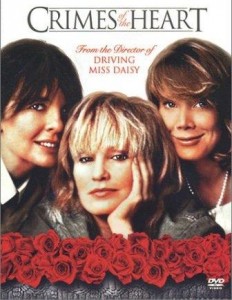 Nominated for the Tony Award for Best Play, this heart-warming story begins with the Magrath sisters (Meg, Babe, and Lenny) coming together in their grandfather's house in Mississippi. The catalyst for their reunion, however, is a doozy – Babe has shot her abusive husband. Having been raised in a household filled with dysfunction, the play explores how each sister has dealt with the repercussions of her choices in life, including past resentments, past relatives, and past relationships. From the pen (or PC) of Beth Henley, Crimes of the Heart runs January 5-20, 2018.
THE WAY WE GET BY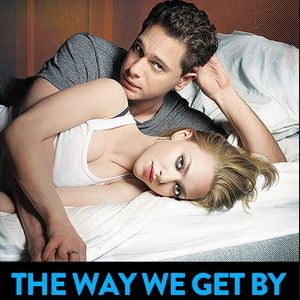 Oh, the awkwardness of a one-night stand – For Doug and Beth, the morning after a wedding reception (with lots of alcohol) reveals some surprising twists that neither could have anticipated. Audiences will encounter love and sex, along with societal expectations that might make some question how much we really care about what other people think. By Neil LaBute, The Way We Get By runs February 2-18, 2018.
THE MUSICAL COMEDY MURDERS OF 1940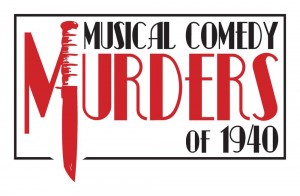 For fans of the movie Clue, this play is must-see! The team responsible for a recent flop have gathered at the estate of a potential wealthy backer for their latest project. The reason for their previous failure? Three of the chorus girls were murdered by the "Stage Door Slasher," who has yet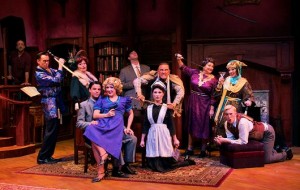 to be caught. From secret passageways to sliding panels, and a strange German maid, mayhem ensues when the killer shows up to strike again! Filled with satire and lots of wit, don't miss this hilarious murder-mystery written by John Bishop. If you're saving dates, The Musical Comedy Murders runs from March 9 to March 31, 2018.
VISITING MR. GREEN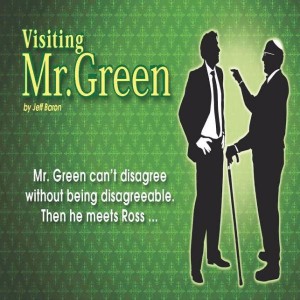 Winner of numerous Best Play awards from around the world, this Jeff Baron play is one that will make audiences laugh and cry. Having almost hit 86-year-old widower Mr. Green, Ross Gardiner (a young executive in the corporate world) is charged with reckless driving. He must now complete a form of community service – visit Mr. Green every week for the next six months. Although both men resent these forced visits at first, their conversations soon reveal family secrets and past hardships. A story of acceptance and open-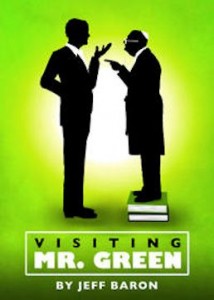 mindedness replete with charm and poignancy, Visiting Mr. Green runs from April 13-28, 2018.
The Laboratory Theater of Florida is located in the River District at 1634 Woodford Ave, Fort Myers, FL 33901.
April 29, 2017.
RELATED POSTS.