Spotlight on 'Anna in the Tropics' actor Grace Delvalle-Hernandez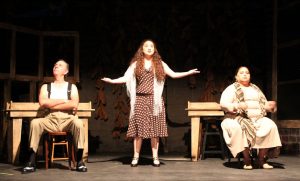 In celebration of National Hispanic Month, Lab Theater in downtown Fort Myers is producing playwright Nilo Cruz's period play, Anna in the Tropics. Grace Delvalle-Hernandez plays Ofelia Alcalar.
While Ofelia's husband, Santiago, is clearly the patriarch of the Alcalar family, Ofelia is the glue who holds their tiny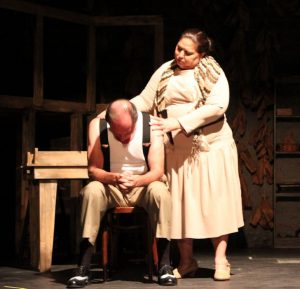 family-owned Ybor City cigar factory together in the wake of her husband's growing gambling and alcohol addictions. Both work to strain their long-standing relationship, but it is clear that Ofelia still loves her crazy old man and wants to support him any way she can. Delvalle-Hernandez strikes just the right balance between anger and devotion, exasperation and fear.
Delvalle-Hernandez began acting 39 years ago with the Puerto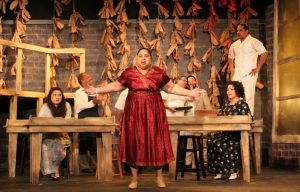 Rican Traveling Theater as a teenager under Manuel Maisonet. She played parts in Minutes Before the End, The House of Bernarda Alba, Women Beware Women, A Streetcar Named Desire, RENT, and West Side Story, among others. She wrote and directed the play A Christmas Orphan, and was the stage and prop manager for the 2017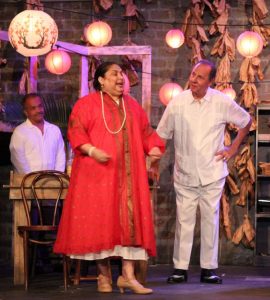 release of Believe. Recently, she began to travel internationally to teach public speaking and acting to impoverished youth. She is returning to the stage after a hiatus from acting.
September 21, 2018.
RELATED POSTS.