Spotlight on 'Anna in the Tropics' playwright Nilo Cruz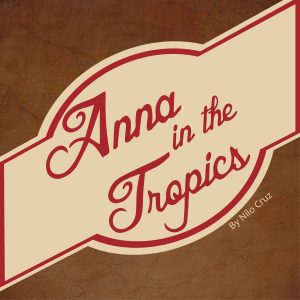 In celebration of Hispanic Heritage Month, the Laboratory Theater of Florida is producing the Southwest Florida premiere of Anna in the Tropics.
The play earned playwright Nilo Cruz a Pulitzer Prize in 2003, making Cruz the first American of Hispanic origin to win the Pulitzer Prize for Drama. The play made its Broadway debut with Jimmy Smits in the lead role, and received a 2004 Tony nomination for Best Play. "The words of Nilo Cruz waft from a stage like a scented breeze, they sparkle and prickle and swirl…."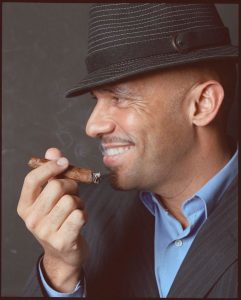 wrote the reviewer for The Miami Herald at the time, with Desmond Ryan of the Philadelphia Inquirer calling the play "exquisitely written and imaginatively crafted… at once moving and magical."
A Cuban-American playwright, Cruz's plays include Exquisita Agonia, Bathing in Moonlight, Beauty of the Father, A Bicycle Country, Capricho, The Color of Desire, Dancing on Her Knees, Hortensia and the Museum of Dreams, Hurricane, Lorca in a Green Dress, A Park in Our House, Two Sisters and a Piano and Night Train to Bolina. He has also written a musical, texts for musical orchestrations and the libretto for Bel Canto,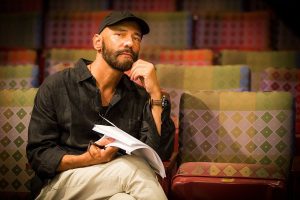 an opera based on the eponymous Ann Patchett novel.
Cruz was born in Matanzas, Cuba in 1960. A staunch opponent of the new communist government, Cruz's father, a shoe salesman, was incarcerated in 1962 for opposing the increased militarization that resulted from Cuba's ties with the Soviet Union.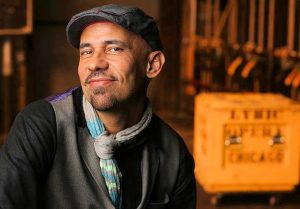 Cruz's parents remained steadfast in their opposition to the Castro regime, withholding their son from the highly-organized government-sponsored system of physical education classes by inducing a physician friend to declare that Nilo had contracted hepatitis. To perpetuate the lie, Nilo could not play outdoors with his friends as he had previously done.
In 1970,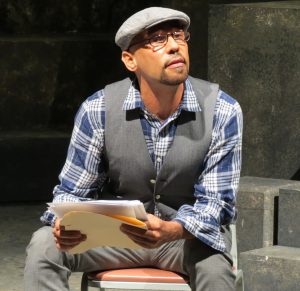 the family took a Freedom Flight (vuelo de la libertad) to Miami, settling in Little Havana. Cruz has returned just once since then, to visit his sisters in 1979.
Cruz first became involved in theater in the 1980s as an actor. In 1988 he directed Mud by Maria Irene Fornés, the only other Latin American ever nominated for a playwriting Pulitzer.
Though he was but nine when he arrived in the United States, Cuba remains central in his writings. With narratives and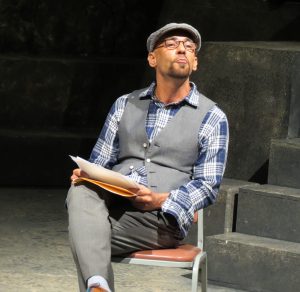 dialogue rich in linguistic rhythm, magical realism and a unique feminist view, the playwright's voice has been described as "luscious," "sensual," "evocative" and "dreamlike." Cruz credits his identity as an exile and the influence of writers like Federico Garcia Lorca, Chekhov, Tennessee Williams, and Shakespeare with the lyricism implicit in his work.
"Just because we're part of the modern world doesn't mean that we can't find the poetic in the modern world," Cruz told National Endowment for the Arts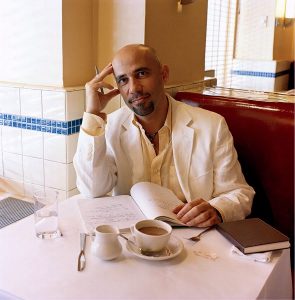 blogger Rebecca Sutton in an October 2016 telephone interview. "More than anything, I am interested in beauty. I think with beauty comes poetry, comes the lyrical. I think beauty is concerned with justice. When one reads a play like Antigone, one identifies with the main character because Antigone is searching for justice. I think there's beauty in that quest, and there's lyricism to be found not only with the words that are chosen but with the situation."
In addition to his Pulitzer, Nilo has been the recipient of two NEA/TCG
National Theatre Artist Residency grants, a Rockefeller Foundation grant and the San Francisco's W. Alton Jones award. In 2009 he won The Laura Pels Mid-career Playwrighting award and a Helen Merrill award for Excellence in playwriting. He also received the USA Ella Fontanals-Cisneros award.
Nilo is part of the Playwrights Ensemble at Victory Gardens in Chicago, and has taught playwriting at Brown, NYU Gallatin School, Yale School of Drama, and the University of Iowa.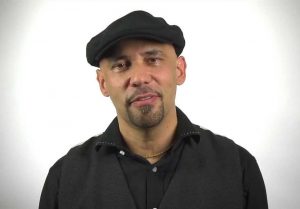 August 31, 2018.
RELATED POSTS.