Lab Theater producing best new rock musical in a generation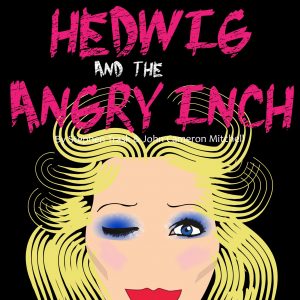 The four-time Tony Award winner Hedwig and the Angry Inch by Stephen Trask & John Cameron Mitchell opens January 18th at The Laboratory Theater of Florida.
As the name connotes, the play follows Hedwig, a boy born in East Berlin prior to the fall of the Wall. He meets an American G.I. by the name of Luther Robinson, who proposes marriage. But there's one small glitch. In order for the couple's marriage to be recognized by the military and immigration authorities, they must be a male-female couple. Desperate to escape East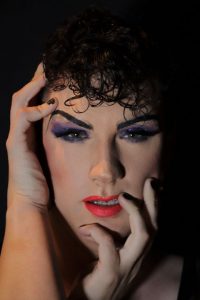 Germany, Hedwig undergoes a sex change operation. But the procedure is botched, leaving Hedwig with a dysfunctional one-inch mound of flesh between his legs – the proverbial and eponymous "angry inch."
The couple settle in Junction City, Kansas, but Luther leaves Hedwig for a man – coincidentally on the same day the Berlin Wall comes tumbling down and East Germans pour freely into the West. Ah, but life goes on. Hedwig meets, befriends and mentors a young boy named Tommy, but he too ditches Hedwig, stealing the songs that he and Hedwig wrote while they were still together. Because of the songs, Tommy becomes a wildly successful rock star, thereby adding insult to injury.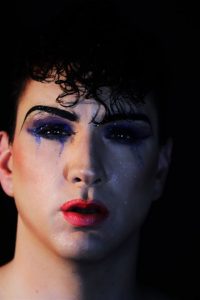 Donning a Farrah Fawcett wig and impeccable make-up, Hedwig and her band, The Angry Inch, shadow Tommy Gnosis, supporting themselves playing gigs at a chain of failing Bilgewater seafood restaurants, where she recounts her life story to disinterested patrons and her loyal coteries of fans.
"The search for one's identity is universal," says Director Paul Graffy. "We are all searching for that which makes us whole. Along with this search the characters explore the delicate balance of the male and female personas that exist in each of us. Hedwig fuses the sexual ambiguity of the glam rock movement with the confrontational directness of the punk rock movement and a hailstorm of emotions ensues. The mirror has two faces, and only when we are able to recognize them, accept them, and blend them can we transcend."
"This sexy, surprising, touching, naughty, over-the-top glam musical is called the best new rock musical in a generation for a reason," adds Lab Theater Artistic Director Annette Trossbach. "The music is excellent, the characters beautifully flawed, the story groundbreaking and sensitive and funny; audiences will laugh and cry and go home humming the tunes."
Hedwig and the Angry Inch stars PJ McCready and Misha Ritter Polomsky. It plays from January 18 to February 9 at the Laboratory Theater of Florida.
December 21, 2018.