Lab bringing first licensed U.S. production of 'Sex Tips for Straight Women from a Gay Man'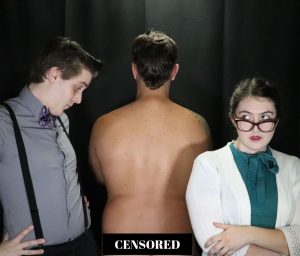 After its wildly successful run off Broadway, Lab Theater will present the first licensed U.S. production of Matt Murphy's Sex Tips for Straight Women from a Gay Man, opening on October 25th.
The play is set at Lab Community College's auditorium where the Contemporary Literature Department holds its monthly Meet the Authors series. Things take a turn towards hilarity when the originating professor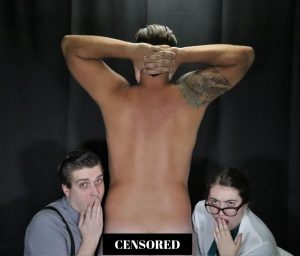 dies just before curtain, and her replacement is more than a tad uncomfortable with the subject matter of the book titled "Sex Tips for Straight Women from a Gay Man." What ensues is a book club talkback meets bachelorette party event that is perfect for date night fun.
Director Randall Kenneth Jones (3rd photo) says Sex Tips for Straight Women from a Gay Man won't unify a politically divided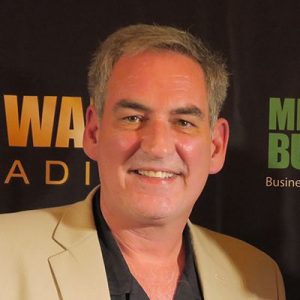 country, relieve pain and suffering, help you track the 4,983 passwords required to live in today's ultra-wired world or bring Will & Grace back for another season.
But will Sex Tips make you a better lover? Please email us and let us know!
And will Sex Tips make you laugh? If you are willing to be a bit naughty — and share your enthusiasm in a public forum — you should be good to go.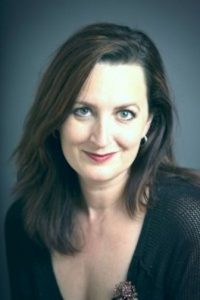 Regardless of the team you play on, the only casualties will be those who are too frigid (a.k.a. frozen) to LET IT GO.
So, with tongue firmly planted in cheek—and in celebration of laughter's proven medicinal faculty—welcome to Lab Community College, the Home of the Fighting Beavers, a very special place where reading is MUCH MORE than just FUNdamental."
"We are delighted and honored to be presenting the first licensed production in the country of this saucy and hilarious show," Artistic Director Annette Trossbach adds. "It's been a delight working with playwright Matt Murphy and we look forward to hosting him for opening night! This is the absolute perfect date night show, sure to have audiences squealing with laughter!"
Go here for play dates, times and ticket information.
October 9, 2019.