Hollywood wants everyone at the North Pole to remember that the big picture is obviously him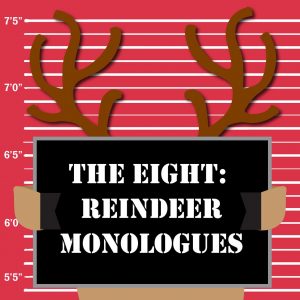 The North Pole is in an uproar. One of Santa's elite eight sleigh-puller has accused him of sexual assault. The other seven have something to say, including Hollywood, who is played by Mike Dinko.
Who? Well it's actually Prancer. He's let his success in the eponymous film go to his head. After starring with an illustrious cast that included the likes of Sam Elliott, Cloris Leachman and Abe Vigoda, he really thought that his career would take off. But now the hoof writing is on the wall. If some screenwriter,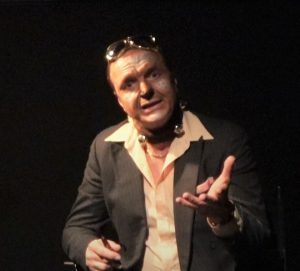 director, producer or other Hollywood exec does become interested in doing another reindeer movie, they're not going to be talking to him about doing another Prancer sequel. They'll be negotiating with Vixen to play herself in a tell-all about the goings-on at the North Pole. And so Hollywood is pissed not at Santa for putatively raping his stable mate, but at Vixen for going public with her accusations – and in so doing, taking the spotlight off him, thereby usurping his plans and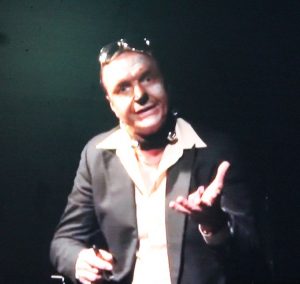 opportunities.
"It's a ridiculous distraction from what's really important, making Prancer Three," points out Mike Dinko, who slips back into the role for purposes of our phone interview.
"I wanted him to be a slick Hollywood-producer type," Director Brett Marston chimes in. "Mike and I kept exploring different avenues and I think we found it with him. Hollywood is about Hollywood. The incident of Vixen is really secondary to Hollywood. What's more important is how
it's affecting his career. He's a totally self-consumed guy."
"Hollywood's not aggrieved for the emotional pain Vixen has suffered in Santa's toy shop, or the turmoil she is going through as a result of going public with her accusations," agrees Dinko. "Instead, I'm extremely dismayed that anyone would have the audacity to steal my thunder at the pinnacle of my career for their own selfish purposes!"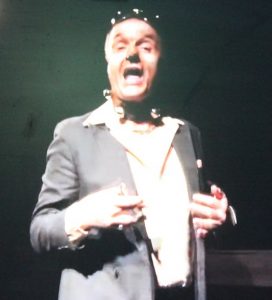 In playwright Jeff Goode's world, Hollywood is a metaphor for all the self-absorbed, self-involved egocentric people whose mantra in today's social-media-driven world is "Look at me! Look at me!" In fact, researchers like Elliott Panek and Sara Konrath at the University of Michigan have found that our obsession with social media is more about vanity, egocentricity and self-promotion than connecting with others.
Vanity and self-promotion may be annoying, but they're rarely lethal. Egocentricity, by contrast, has a dark underbelly. According to a number of psychologists, it lies at the heart of why people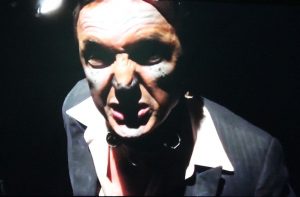 persist in frequenting bars and restaurants and throwing/attending parties in spite of dire warnings from the Centers for Disease Control and Prevention and epidemiologists about the exponential growth of COVID-19 infections, hospitalizations and deaths we can expect in the absence of stringent social distancing and rigorous masking efforts.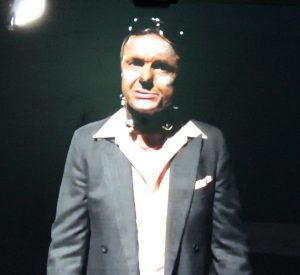 People ignore these warnings not because they don't care about other people. Rather, they fail to recognize their own role in what's going on all around them.
Like Hollywood, we focus on how other people impact us and underestimate the impact that our words and actions have on others. And those exhibiting egocentrism also find it difficult, even impossible, to fully appreciate others' experiences or even imagine the fear and despair someone might go through while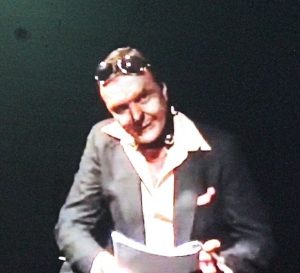 struggling to breathe or being placed on a ventilator alone in a hospital room sequestered from family and friends.
"Together, our tendency to underestimate the extent of the impact of our behaviors on others and the difficulty we have simulating visceral experiences we are not currently experiencing may convince people that their decisions — to go out to a restaurant, or continue to hold that party —won't impact other people in any real way," writes Cornell University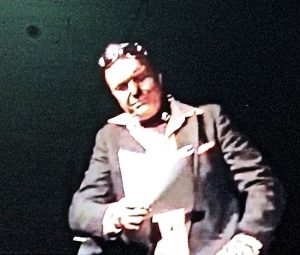 Associate Professor of Organizational Behavior and Psychology Vanessa K. Bohns for Changing America.
Through the character of Hollywood, Goode is compelling each of us to examine the extent to which we are willing and capable to put our own self-interest aside, to stand in the hoof-prints of another, feel what she feels, and take a stand on a cause because it is the right thing to do.
Or as Professor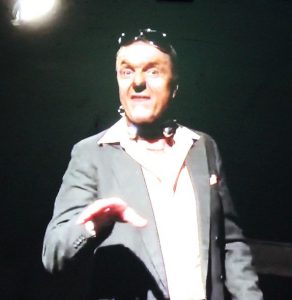 Bohns puts it, "We need to find a way to make the impact of our actions more tangible."
As for The Eight and Mike Dinko, his appearance as Hollywood isn't Mike's first rodeo. In 2015, he played Dasher in the show for Annette Trossbach and Lab Theater. Among his other acting credits are Roy in Lab Theater/LabTV's hybrid production of Nancy Stetson's Rest Stops of America, Customers 1 and 8 in Lab Theater's production of Zalman Velvel's D.M.V., a guardian angel in Boberg's Timer and a buddy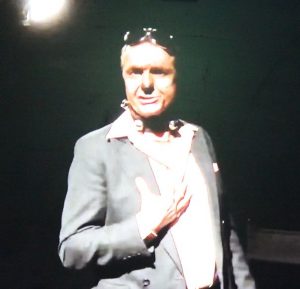 in Junk in the Trunk in Lab's inaugural Festival of Tens, one of the Castilian brothers in The Odd Couple, Female Version, the landlord in 55 and Over, a villainous actor in a very bad murder mystery in Play On!, Dorilant in The Country Wife, an Army veteran who is brought to a political convention by one candidate to ruin the reputation of his adversary in The Best Man, the surly French waiter in An Empty Plate in the Café du Grand Boeuf,  Theo Maske in Steve Martin's The Underpants and Mr. Kraler in The Diary of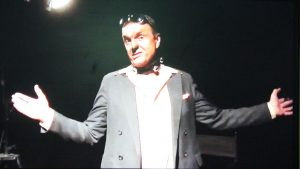 Anne Frank.
Mike is also building a filmography. Besides the filmed theatrical production of Rest Stops of America, Mike has also appeared in two short films, Shooting (Mike) and What's the Point (Tourist 2) and starred in another, Complicit, by Austin Tanner, in which he plays a chronically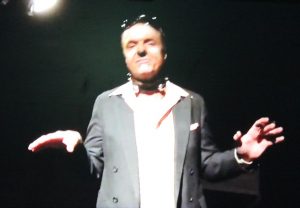 unemployed patriot who is being deported because he's a drain on society.
December 6, 2020.