Lab Theater's eagerly-anticipated June parody is Hitchcock's 'The Birds'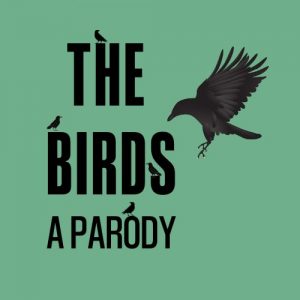 The Laboratory Theater of Florida Season 14 summer season opens June 3 with the world premiere of The Birds: A Parody. This laugh-out-loud spoof of the classic Alfred Hitchcock horror-thriller film features the inhabitants of Bodega Bay, California who inexplicably fall prey to violent attack by thousands of rampaging birds.
The story follows wealthy San Francisco socialite Melanie Daniels, who pursues potential suitor Mitch Brenner to a quaint seaside town. But not long after, all manner of mayhem breaks out as all types of birds, ranging from crows and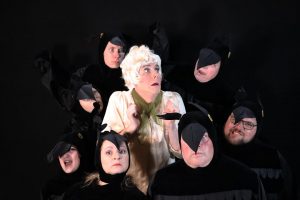 gulls to delicious, sugar-coated Peeps, begin to attack the town.
The theater intends to set a new world record for the most Peeps used in a live performance and the most Peeps used during an entire production run.
"The Birds, a Parody is our most over-the-top campy
summer show yet," promises Lab Theater Artistic Director Annette Trossbach. "It's an extravaganza! Whether you remember the Hitchcock film or not, you'll love Melanie Daniels talking back to the audience, and this cast of zany townspeople and attack birds."
Adapted and directed by Annette Trossbach and workshopped by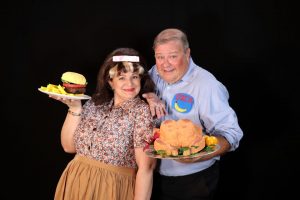 this tight-knit ensemble cast and crew, The Birds: A Parody is truly a Lab Theater original. The show features Steven Michael Kennedy, Steven Coe, Sue Schaffel, Todd Lyman, Adrial McCloud, Heather Johnson, Jo Reed, Zach Hendra, Daniel Sabiston, Mark King, Holly Zammerilla, and Lorelei Davis. Scenic design is by Gabrielle Lansden, costumes by Alena Stevenson, projections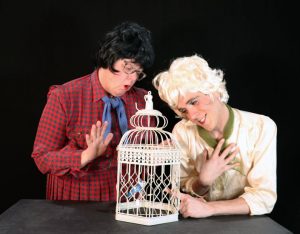 by Paula Sisk, and choreography by Isabel Isenhower.
The Birds: A Parody is sponsored by Art Zupko and Hulett Environmental Services.
While this play is rated for all ages, it does feature raunchy humor and fowl language (but just a smidge of profanity).
May 24, 2022