Play dates, times and synopsis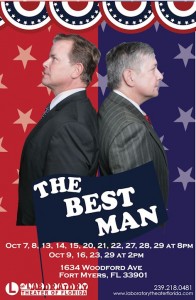 Play:  The Best Man
Playwright:  Gore Vidal
Play Dates and Times:  October 7, 8, 13, 14, 15, 20, 21, 22, 27, 28 and 29 at 8p.m.; October  9, 16, 23 and  29 at 2 p.m.
Plot:  Remember a time when presidential candidates were chosen at conventions? With smoke filled rooms, arm twisting, and backstabbing? Come back to those times with Gore Vidal's play in which two candidates vie for their party's nomination, as well as the former President's endorsement of the best man.
Director:  Rick Sebastian (who last directed Steve Martin's The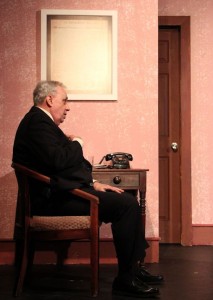 Underpants for Lab Theater). "Set in the heat of the convention, [The Best Man] is a study of how the most important position in America was fought for before the present age of electronic media," observes Rick. "We see in this play what happens in the back rooms as policies are made and leaders rise to the top."
Cast: The play boasts an all-star cast that includes Paul Graffy (Stage Kiss -third photo), John Repa (Twelfth Night – fourth photo), Michael Hennessey (Glengarry Glen Ross), Joann Haley (Agnes of God), Gerrie Benzing (Miss Witherspoon), Nancy Antonio (The House of Yes), Scott Carpenter (Art – fifth photo), Jack Weld (Stage Kiss), Bill Allenfort, John Coriell, Suzanne Davies (Calendar Girls),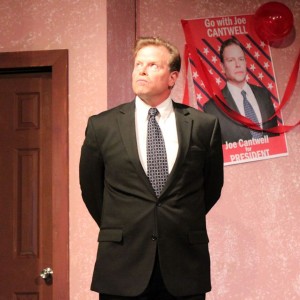 Mike Dinko (An Empty Plate in the Cafe du Grand Boeuf), and Lexie Anne Cole.
What Say the Critics:
The New Yorker: "A sophisticated, elegant and damnably entertaining play!"
New York Daily News: "Gore Vidal's THE BEST MAN is a winner! Extraordinarily fresh, witty, sharp and relevant."
What Says Lab Theater Artistic Director Annette Trossbach:  "There's a reason this hit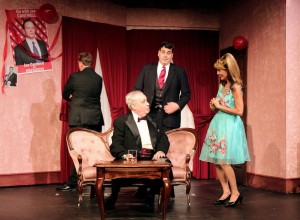 play was nominated for six Tony Awards. The writing offers some wonderful insight into how much and how little has changed in how America chooses its commander-in-chief, not to mention a charming if not manipulative outgoing President Hockstader, an overbearing head of the women's caucus, and a host of other well-drawn characters."
The Movie: Starred Henry Fonda and Cliff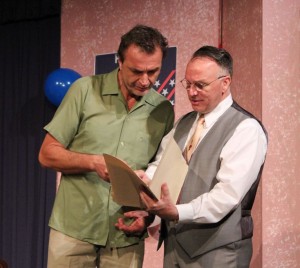 Robertson.
Tickets: Tickets are available online at LaboratoryTheaterFlorida.com and by calling 239-218-0481.
Pricing: Tickets cost $25 for adults and $12 and for students at the door. Season tickets are still available and cost:
$175.00 for adults (valid for reservation for any performance),

$140.00 for Seniors and Military (age 65+ or with valid Active Duty or Retired Military ID) for use on Thursdays only during Main Season (October-April), and

$70.00 for a Snowbird Ticket, valid for main stage shows and staged readings from January 1 through April 30, 2017.
Season Tickets are non-transferable. They are available for purchase through September 30, 2016 online at http://LaboratoryTheaterFlorida.com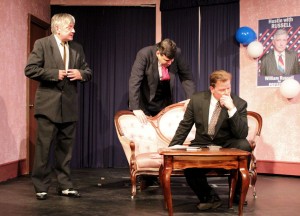 and at the box office prior to shows.
RELATED POSTS.