Brenda Kensler is Katharine Gerard in Lab Theater's production of 'Mothers and Sons'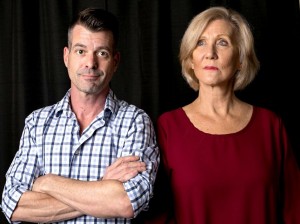 Opening on Friday, January 6, 2017 at Lab Theater is Terrence McNally's four-character living room psychodrama, Mothers and Sons. Under the direction of James Robinson, the cast includes Jason Drew, Joseph Yazvac, River Reed and Brenda Kensler.
Kensler plays Katharine Gerard, a recently widowed matriarch on her way from Dallas to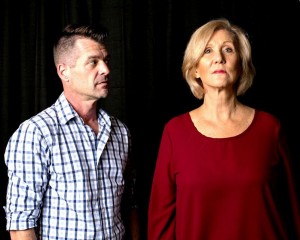 Europe, where she hopes to re-discover herself after spending months caring for her husband as he battled valiantly but unsuccessfully with lung cancer. But Katharine is still grieving an even deeper loss, that of her son, Andre', who died of AIDS 20 years previously. Katharine decides to stop over in Manhattan to return her son's diary to his gay lover, Cal, in an effort to finally come to terms with her son's death and, as importantly, the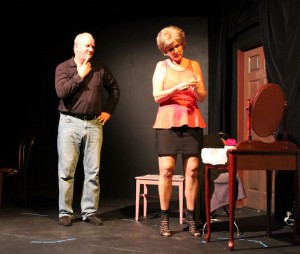 life he led and which she could neither understand nor accept. But complicating her attempt to gain a measure of closure is her discovery that Cal is now married to a man by the name of Will and, together, the couple is raising a six-year-old boy by the name of Bud. While Katharine is mired in emotional statis, Cal has clearly moved on, threatening to further fuel Katharine's anger and resentment.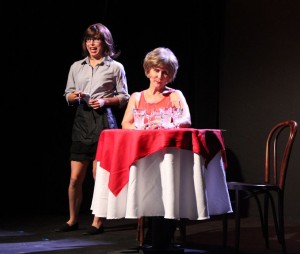 It's a challenging role not only because of the emotionally-charged content implicit in the play's underlying theme, but also because the playwright is spare in the dialogue he gives each of his characters. But Kensler is no stranger to difficult parts. Most recently, she played the role of Rose Adelle Abrams in Lab Theater's production of Deborah Zoe Laufer's Sirens. But there was a time when Kensler was more comfortable with lyrical productions. After teaching elementary school for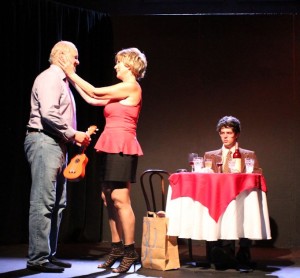 a number of years, she returned to dance at the age of 47 with an emphasis on performance and musicals. Her first show was 42nd Street, followed by Sweet Charity, Hair and Forum. But after making the move to Florida, she was in How to Succeed in Business and The Graduate (which was her first Lab Theater role), although she considers Ida in Cemetery Club as her most life-changing role.
Brenda is actually better known to Lab Theater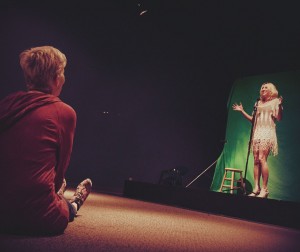 audiences as an accomplished director. Her last two productions were Lab Theater tour de forces. Two summers ago, she directed Calendar Girls, an emotionally-charged story by playwright Tim Firth that revolves around a women's group whose pedestrian focus on the ancient arts of jam-making, flower-pressing and crafts is suddenly disrupted when one of its members loses her husband to lymphoma. And before that, it was the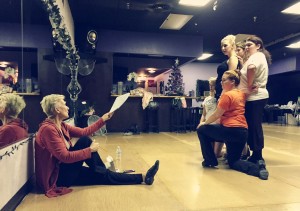 irrepressible, unforgettable, monumental musical Cabaret, in which every performance sold out well in advance of the opening curtain. Brenda's first directing experience was Love, Sex and the I.R.S. Other directing credits include Frankie and Johnny in the Clair de Lune and the 2014 summer stock stand-out, Standing on Ceremony: The Gay Marriage Plays.
December 27, 2016.
RELATED POSTS.